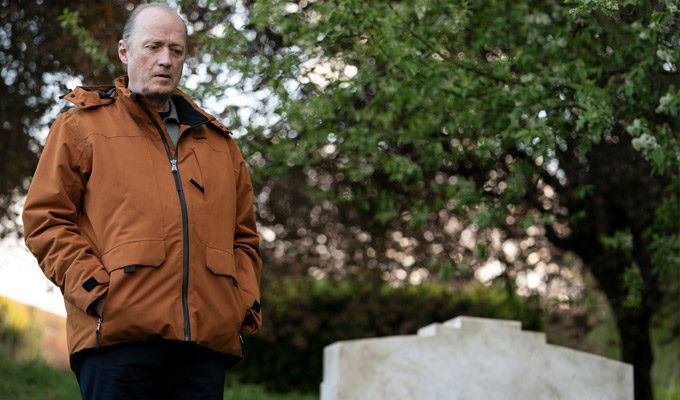 How Adrian Edmonson got a role in Back To Life
Adrian Edmondson has revealed he got a role in the new series of Back To Life, after sending creator Daisy Haggard a fan-boy message.
The comedy star said: 'I enjoyed the first series very much indeed and so much so that I wrote to Daisy, because we followed each other on Twitter. So, I sent her a direct message, because I'm very young and modern, and told her how much talent she has…. and she was flattered enough to give me a part in series two.
'She messaged me and said, "I've written you a part I wonder if you'd look at it. It'll be coming from your agent" And I said, "I know I'm really not supposed to do this very unprofessional. But yes. Yes, I'm doing it. That's fine with me".
'She said, "you haven't read it". I said, "I know, but I know it's going to be brilliant."
'I've done a couple of shows in the last year or so; this one with Daisy and another one with Sara Pascoe, women of a similar age, writing about life from a similar point of view. I think they're in their prime in terms of writing and ingenuity and imagination.
'They know how to talk about the world. It's about good writing and about a good worldview. She writes very well and in a kind of style that appeals to me.'
Haggard and co-writer Laura Solon said she was flattered that Edmondson got in touch.
'It was a really lovely message,' she said. 'I was really bowled over because I'm such a fan, so is Laura, so when we were writing the second season, he was very firmly in our minds.
'So tweet people and give them compliments and you get parts!'
But the message wasn't 100 per cent supportive, as Edmondson joked: 'I also chastised for using Dungeness as a location because I'd always had a plan to use that myself. Not for anything that I've written, but something that I was going to write.'
Edmondson plays John Boback, the father of the woman Haggard's character, Mimi, served time for killing. He was a middle-aged man sleeping with one of Mimi's teenage friends.
Edmondson said of his character: 'I think Mr. Boback is looking for the impossible. He's looking for retribution, which isn't a thing that happens, and shouldn't be a thing that happens either.
'There are very few crimes in this world that aren't mistakes, and this one in particular is a mistake. In this series, Miri seems to accept that she is a killer, and she is a killer sort of by accident
'Mr Boback has no way of really finding a resolution to that problem, so he has to somehow go on a journey to resolve his spite.
'He's not a nice man, because he obviously doesn't believe he's evil. You can't play him as evil because he doesn't believe he's evil. He believes the 17-year-old who he slept with when he was 40 was as much to blame as he was.'
The first series began on Mimi's release after 18 years, and this one picks up the story almost immediately after the events of the first.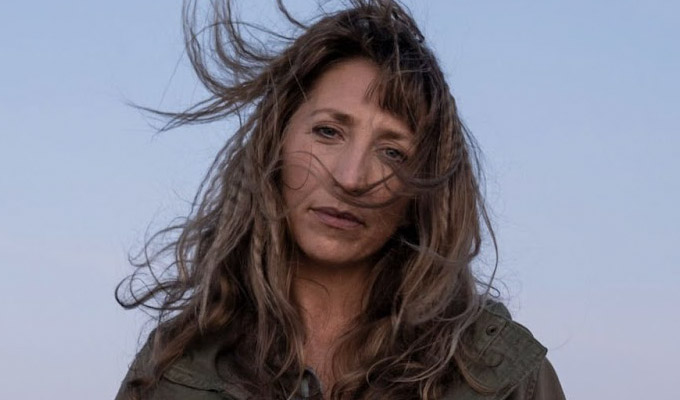 Haggard, above in the show, said she was 'delighted… and also a little bit scared,' that Back To Life was commissioned.
'The first series took us by surprise [that] people seemed to like it,' she said. 'You just think, 'Oh gosh I really hope we can deliver a strong, clear and good second season" because it's always quite overwhelming.
'We try to avoid any feelings of feeling too pressured, but you can't escape it. You care so much, and you want it to be good, and you want it to be truthful and you want the story to be strong, so we just worked really hard on it.
'We took a long time to get it right and I really hope that you like it. When you write a show you just get lost in writing it and then there's a terrifying moment just before when it goes on telly when you think, "Oh God, I just hope they like it!".
Speaking of what viewers can expect from the second series, she said: ' 'We knew that we wanted the season to start three weeks later [than the first ended] so the whole double season only takes place over around seven weeks.
'We knew we wanted to be very, very soon after and deal with the fallout of the first and I always knew how I wanted it to end.'
'In this season, we will learn a little bit more about her time in prison. We always wanted to keep that as very real with drops of information or revelations about her- so there's a moment where you see she's good at arm-wrestling.
'There are little things that I always wanted to keep as something that just pops in, in subtle moments, rather than it being a big discussion. We always wanted to keep that peppered and truthful as we spoke to so many really interesting women about their times in prison.'
In another interview with the Royal Television Society, Haggard spoke of some of her inpsirations for the show, saying: ''I've always been obsessed with how we vilify women who have done something wrong, how we are so much harder on women and how we're quite forgiving of men.'
And she explained how she and Solon balanced the drama and the comedy in the show by joking: 'We'll read it through and think, "this is too sad - we need a fart gag immediately."'
• Back To Life returns to BBC One at 10.35pm tomorrow, Tuesday August 31.
Published: 30 Aug 2021
What do you think?