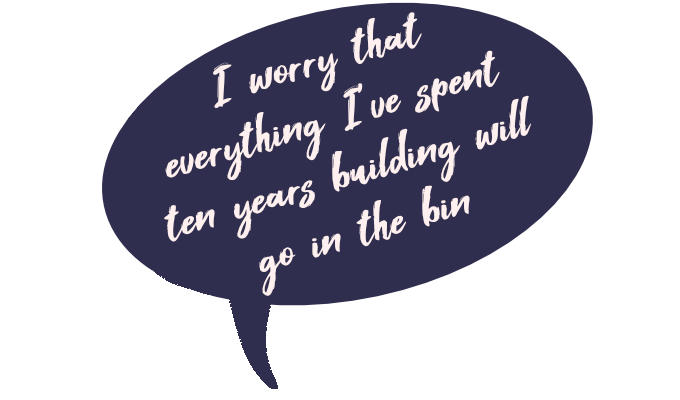 In their own words, comedians describe the devastating impact of lockdown
As part of its report into how Covid-19 has decimated the comedy industry, the Live Comedy Industry asked comedians and other professionals in the business how lockdown has affected them and what were their fears for the future. Here are just some of their responses...
---
'It's taken me a decade of to become a full- time comedian. As a working- class person, I worry I will need to go into a job that will take my focus away from writing & leave me unable to gig. I feel disappointed that all the sacrifices over the years - unpaid gigs, gigging after work, the self-funded Fringes - will become reality again.'
'Unless a vaccine becomes available I think it will be unlikely that I will see a return to pre-Covid comedy industry in my lifetime'
'There is no version of my job that exists without large groups of people congregating - no need for tour managers at virtual gigs!'
'Will there be an industry to come back to? Will people remember who I am? Do I really want to keep driving all those miles? Will promoters book me again/replace the gigs that got cancelled? Will I have to rebuild my reputation and have I got the energy to do that? Will comedy go online and do I want to get involved in that?'
'My biggest worry is the effect of the pandemic on my mental health and how that's changed my capability to work.
'I fear that all the progress I had made in comedy to date is now reset. I am almost back to square one. I think I'm going to be crippled by my company tax bill as the loss of live work has meant I may have to start living off money set aside for tax'
'I have put my entire life into the development of our company, and am personally liable for a large growth loan which is now dwindling away. If the company folds I will be left with no company, career, or savings.'
'I worry that everything I've spent ten years building will go in the bin. that I won't be able to make a living any more, after all this work.'
'My concern is that the fragility of the industry has been highlighted and I do not foresee a world in which I will be able to make a living from comedy and I have concerns about how it will look when we return. Will some promoters be abusing the situation? Will there be no space for non pros to become pros? Will there be anywhere to continue working on a comedy CV at all?'
'I'm concerned that when live comedy DOES come back in some form it will only be the well-off that can afford to go. I'm worried that comedy will no longer be a cheaper form of entertainment, and therefore audiences numbers will drop and audiences will only be middle-class.'
'I don't want to think about being in a situation where the incredible wealth of comedy talent we are lucky enough to have in this country doesn't have the chance to shine because of financial hardship'
'I've worked 15 years to build a comedy club and brand, employing people, paying acts well, and that could all go to waste.'
'Larger venues and known comics will be fine but the industry as it is will suffer indefinitely. I don't believe small clubs will survive beyond a short period of re-opening, they scraped by before the pandemic - who will help them now? Without small clubs we cannot support smaller comics, without comics putting on their shows we cannot support operations crew, venue staff, designers, promoters…'
'My fear is that not only will people have to leave the industry - but of the ones that do, the most disenfranchised will go first. Not the wealthy, not the well represented demographics. And as an industry, we have been working so hard in order to prevent that. It will be a travesty.'
'I don't want an industry that provides a valuable public service - increasing the morale of the nation - to be moribund. Comedy isn't useless frippery. it's f*cking vital.'
---
• Click here to read the report in full
Published: 8 Jul 2020
What do you think?