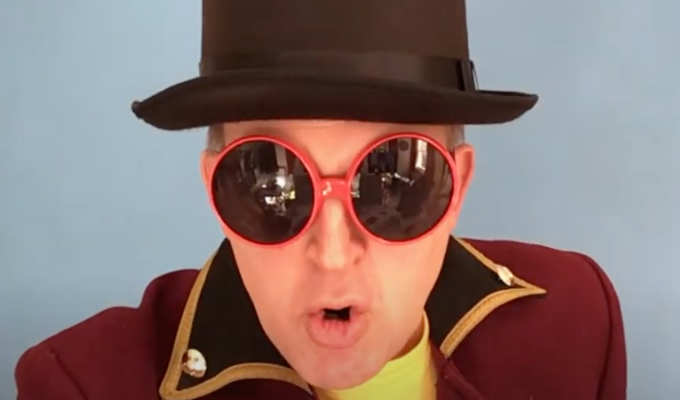 Isolation Song Contest: Watch all the entries
With this year's Eurovision Song Contest cancelled, musical comedian Tom Taylor decided to stage his own version, recruiting 14 comedy and cabaret chums to represent various European nations - and Australia.
After being randomly assigned a country, each act had just one week to compose an original Eurovision-style entry and music video for that nation.
And even more stars signed up to introduce the various entries in his Isolation Song Contest, which has so far raised almost £30,000 for charity.
Here we present all the contributions. To vote for your winner, visit http://www.isolationsongcontest.com, donate and give the relevant hashtag for the country you're voting for from the below table. The winner will be revealed in a results show on May 22.
The project is raising money for food bank operators The Trussell Trust, Crisis, which works with the homeless, and domestic violence charity Refuge.
Tim Vine: Romania
Kevin Eldon : France
Josie Long with Jonny & the Baptists: North Macedonia
Rob Deering: Sweden
Mel Giedroyc: Italy
Flo & Joan: Iceland
Joe Stilgoe: Belgium
Nick Helm: Finland
Neil Hannon: Spain
Måns Zelmerlöw: United Kingdom
Pippa Evans & Yshani Perinpanayagam: Germany
Glamrou: Norway
Divina de Campo : Australia
Published: 4 May 2020
What do you think?