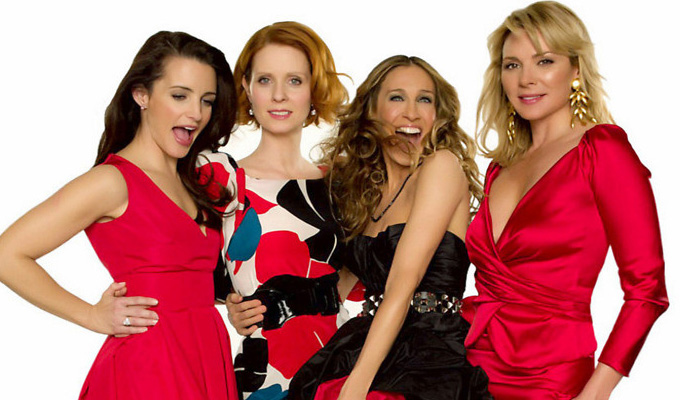 20 things you maybe never knew about Sex And The City
It's been 20 years to the day since Sex And The City launched on HBO, bringing women's sexuality into mainstream entertainment, and making Carrie, Charlotte, Miranda and Samantha familiar names to us all.
To mark the anniversary, here are 20 lesser-known facts about the show:
1. Sarah Jessica Parker didn't want to sign up for the series, and barely remembers filming the pilot. Her partner Matthew Broderick once recalled: 'Sarah was reluctant to do the pilot because she didn't really want to do a series... [but] she filmed it and then forgot about it. Months later she found out the show was picked up and she completely wanted to get out of it. I mean, completely.'
2. Kim Cattrall turned down the role of Samantha three times, too, saying she didn't think she could pull of the role at the age of 41.
3. Cynthia Nixon had to dye her hair to play Miranda, because producers wanted a redhead and she's a natural blonde.
4. Donald Trump once cameoed in the show:

5. Others who guested included Jon Bon Jovi, Bradley Cooper, Carrie Fisher and Geri Halliwell
6. SJP had a no nudity clause. She said: 'I was not comfortable with nude scenes, scenes with sex toys, or vulgar language – so I didn't do any. My character Carrie, kissed a lot of men – but that's as far as it went.'
7. There actually is a real-life Mr. Big. The character was based on magazine publisher Ron Galotti, who inspired Candace Bushnell's columns on which the show was based.
8. Bushnell's dad was one of the inventors of the air-cooled hydrogen fuel cell that was used in the Apollo space missions.
9. There was never any alcohol in the cocktails the quartet were always seen drinking: just water and food colouring or diluted cranberry juice.
10. The tutu that Carrie wears in the opening credits cost $5 from a bargain bin.
11. An alternative opening credit scene was shot with Carrie not wearing her tutu but a vintage style blue dress, and nor was she splashed by the bus. The footage was released online and this fan cut it with the finished version to show how it might have looked.

12. And talking of the opening credits, what happened to all the people who were on the bus? One second it's packed, the next they're gone:

13. Showrunner Darren Star originally wanted to cast Alec Baldwin for the role of Mr Big, eventually played by Chris Noth.
14. Baldwin also turned down the role Matthew McConaughey took, as a nutty version of himself. As did George Clooney and Warren Beatty.
15. In one memorable scene, Miranda's cat steals an umbilical cord... which was actually some beef jerky tied to a piece of string.
16. One cut scene showed Charlotte walking in on a guy who was getting his kicks by putting his dick in golden retriever's mouth. Star said: 'That was the only thing deemed too inappropriate for Sex and the City'.
17. None of the main characters repeat a full outfit throughout the show's run, except for the final episode where Carrie wears a fur coat from the first season.
18. Vivienne Westwood designed Carrie's wedding dress in the first movie. One fashionista calculated that her wedding would have cost $230,000.
19. The Manhattan flat depicted as Carrie's in the series sold for $9.65 million in 2012.
20. And not so much of a secret this: Sarah Jessica Parker and Kim Cattrall pretty much hated each other the whole time.
Published: 6 Jun 2018
What do you think?