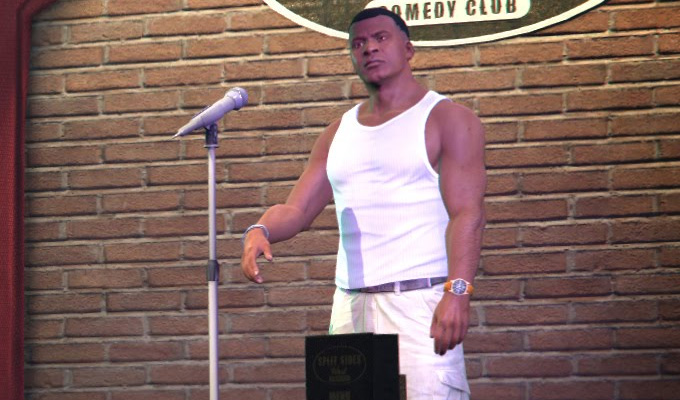 What is the name of the comedy club in Grand Theft Auto?
Test your comedy knowledge with our weekly trivia quiz - compiled, as always by broadcaster and comedy historian Hayden Parker. Good luck!
1. Stand-up James Martyn Rogers is better known by which performing name?
2. What word is missing from the following book titles, The ****** Alternative, ****** on High, ****** in Nowhere and The ****** Inheritance?
3. Which 1990s US show helped launch the careers of Jamie Foxx, Jim Carrey and David Alan Grier?
4. Who wrote the semi-autobiographical BBC sitcom about a couple falling in love and their later divorce, called Joking Apart?
5. What was the name of the comedy club in the computer game Grand Theft Auto IV?
6. What object caused magical body swapping in the Rob Schnieder film The Hot Chick?
7. Which popular character did Ivan Owen famously provide the voice of?
8. Which airport did Paul Chambers mention in his famous tweet resulting in the Twitter Joke Trial?
9. What was the name of the character played by Arthur English in Are You Being Served?
10. What brand of beer is Homer Simpson's drink of choice?
• How did you get on? Check your answers here.
Published: 15 May 2018
What do you think?