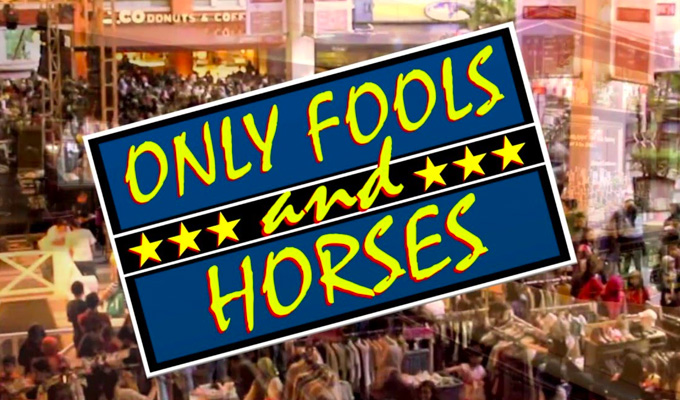 Who were the only real-life people to be mentioned in the Only Fools And Horses theme tune?
Test your comedy knowledge with our weekly trivia quiz - compiled, as always by broadcaster and comedy historian Hayden Parker. Good luck!
1. What colour were the four candles used in the famous The Two Ronnies sketch?
2. Name both the real-life people mentioned in the closing theme to Only Fools And Horses?
3. The Young Ones episode Bambi used a clip from the end of which film to interrupt the show?
4. Sue Upton, Louise English, Jane Leeves all belong to what comedy-related group?
5. Who uses the catchphrase 'Oooh I could crush a grape'?
6. Mick Bunnage and Jon Link created which popular comic and TV series?
7. Complete the famous line from the film Dr. Strangelove 'Gentlemen. You can't fight in here…'
8.What was the three-seater mode of transport used by The Goodies in many of their episodes?
9. What was the name of the short-lived 2005 ITV sketch show written by and starring Vic Reeves and Bob Mortimer?
10. In which Julian Clary show would you meet the character Hugh Jelly?
• How did you do? Check your answers here
Published: 8 May 2018
What do you think?