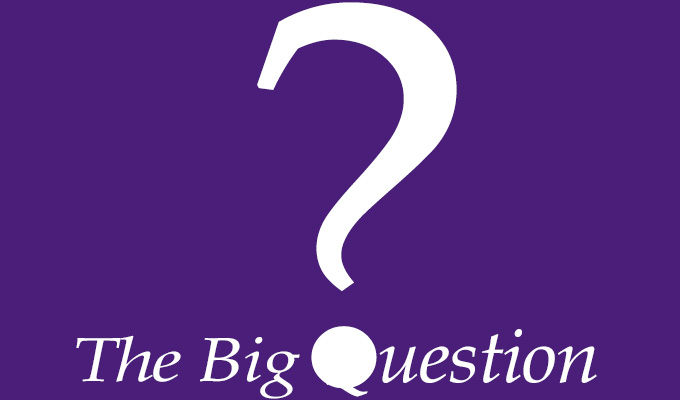 What would be your fantasy sketch quartet?
Phil Jupitus, Noel Fielding, Peter Kay, and Jo Brand. All very contrasting personalities and styles, but a writing/acting/comedy force to be reckoned with.
Andrew White: It Was Funnier In My Head, Laughing Horse @ Southside Social, 17:00
Take One Penny Dreadful (Can't choose which, they're all too good) Combine with one Pappy (ditto) Add a Klang (Same) and mix in a Gein's. Also a Beast a Birthday Girl and an Austentatious. Done.
Tom Neenan: Attenborough, Underbelly Buttercup, 15:55
Peter Cook, Reece Shearsmith, Kirsten Wiig and Limmy.
The Death Hilarious: The Scum Always Rises, Pleasance Courtyard, 22:45
Tom from Pappys, Celeste from Lazy Susan, Ed from Gein's and Roy Chubby Brown.
Great British Mysteries?, Pleasance Courtyard, 15:30
Obviously I'd love a shot at that and I reckon I'd bring some of my friends I've made from touring along for the journey. Joey Page has a pretty explosive mind, Zach and Viggo would throw out the curveballs and if you don't know who Sam Garlepp (from Melbourne, Australia) is, you should probably swat up before he gets to Edinburgh.
Andrew Silverwood is a 'Self Absorbed Tw*t', Laughing Horse at The Mockingbird, 19:45
Jack Barry, Annie McGrath, Ed MacArthur and Pete Starr (AKA - the 2011 Leeds Tealights)
Patrick Turpin: Itty Bitty Little Titty Piece, Underbelly Cowgate, 22:40
Picasso, Van Gogh, Rembrandt, That lad from the Lascaux caves in France. WAIT! Like sketch comedy? Oh that's different. Matt Lucas, Matt Berry, Alice Lowe, Katia Kvinge.
Will Duggan: Perspicuator, Just The Tonic @ The Mash House, 17:20
Am I in it? Okay well obviously I would put myself in it because, why wouldn't you? This is going to be the best sketch quartet ever. Miranda Hart so we could do a Call the Midwife sketch, Joanna Lumley to add a bit of class and Tina Fey because she'd write brilliant sketches and she knows Amy Poehler so we'd get to hang out with her too.
Samantha Baines: 1 Woman, a High-Flyer and a Flat Bottom, Pleasance Courtyard, 15:30
Jane Krakowski, Kathy Burke, Meera Syal and Rik Mayall. I either want them to entertain me or co-parent me in a hippy comedy commune.
Joe Sutherland: Model / Actress Pleasance Courtyard, 22:45
2 Peter Cooks and 2 Dudley Moores.
Rob Oldham: Brink, Cellar Monkey, 22:00
My fantasy sketch quartet would be any four performers who get off the stage and let a stand-up come on.
Leo Kears: I Can Make You Tory, Laughing Horse @ The Free Sisters, 19:30
Martin Short 1977, Martin Short 1985, Martin Short 2017 and John Candy as a nine-year-old boy.
Andy Daly: Monsters Take Your Questions, Gilded Balloon, 20:30
Published: 24 Aug 2017
What do you think?