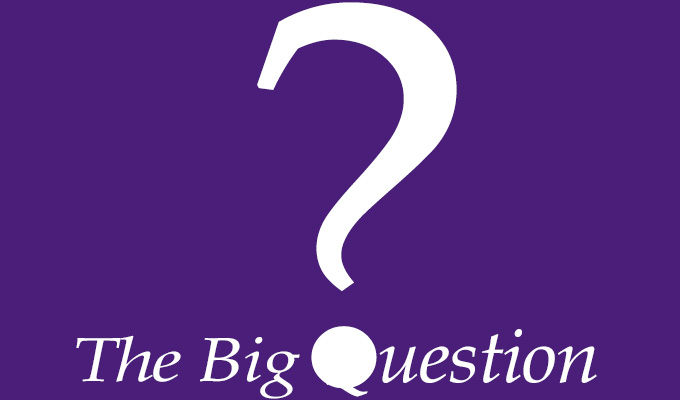 What's the worst room to perform in at the Fringe and why?
Anything that has a 'yurt' in the title.
Micky Bartlett: Typical, Gilded Balloon, 17:15
The T-bar/The Tank. I performed a sketch show/play there last year and they absolutely ruined it by having raves literally four feet from the door. You couldn't hear a single word. It was horrendous.
Stoph Demetriou: The Dunning-Kruger Effect, Free Sisters, 23:10
The Arches. I did a full run there one year. They found a dead body the first day, and it was robbed and burnt down in the third week. A friend of mine, the American comic Sid Singh said he had pigeons having an orgy in the rafters for his show. It wasn't built for comedy, it was a quick fix and it was never a venue before that one year, and has never been one after. I believe my particular arch is now a wine shop, so nobody ever came. I hope people go this year, the wine in there looks pretty grade.
Rahul Kohli: A Not So Chubby Brown, The Stand, 19:05
I performed in a room that used to be a strip club and the seats were booths so most of audience had their back to me.
Kat Bond: Loo Roll, Pleasance Courtyard, 17:45
The Tron. The security are over zealous and frankly disgusting. At least they were in 2013 when I performed there.
Andrew Ryan: Did You Get Here Alright?, Assembly Studios, 18:45
The weird cupboard one at the Three Sisters. It's literally a cloakroom the other 11 months of the year
Will Duggan: Perspicuator, Just The Tonic At The Mash House, 17:20
The tent outside the Free Sisters is brutal. Drunk people lean on it, but it's a bloody tent so they just fall through the wall mid-set. I had to literally kick one person back through the canvas to stop them taking out the PA once.
Popular Comedian Rob Mulholland, Just The Tonic @ The Caves, 20:00
Published: 17 Aug 2017
What do you think?