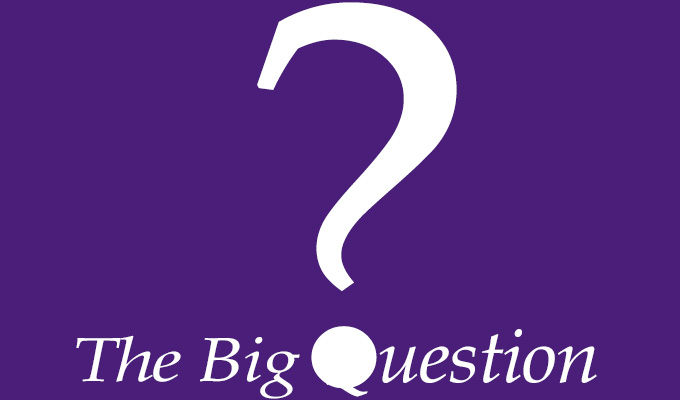 What's the best performance space at the Fringe and why?
The Gilded Balloon is almost unbeatable. All of their spaces are comfortable, sizeable, and easily accessible.
Sandra Hale: Self Helpless!, Just The Tonic @ The Caves, 13:20
I genuinely love my venue, The Tron. I think comedy rooms are better if you have to go downstairs to get to them. Not sure why, but it is a strong belief I hold. It's also got low ceilings and a tight packed in audience who are all sat on uncomfortable stools, perfect. But seriously don't go to any venues that are upstairs, you will have a terrible time.
Steve Bugeja: Summer Camp, Just The Tonic @The Tron, 17:00
The Wee Room at Three Sisters because it is so small you could do your show to yourself and a homeless man and feel like you packed it out. Its like being a big fish in a small pond. You can't swim but you definitely dip your toes in.
Zahra Barri: Talk Like An Egyptian, Laughing Horse @ Bar 50, 21:45
I love Bannermans on Cowgate. It just feels like something's about to happen and that a lot HAS happened. It's ALIVE!
Pippa Evans: Joy Provisio, Pleasance Courtyard, 14:40
I like the Gilded Balloon Debating Hall. The whole Teviot building in general is just fab, I feel like I'm in St Trinian's whirling down those spiral staircases. And the Gilded Balloon is where my parents met so it's a significant place for me.
Lily Lovett: Lovett Lovett, I'm Lovin' It Like That, Espionage, 20:00
I'm a stand-up fan in my heart so it has to be The Stand Comedy Club. A low-ceilinged basement with a cramped space for the audience and comedy in the walls. It's a venue in three slices. A neopolitan venue. The entrance, the toilets and the bar are vanilla, the backstage area is strawberry and the room is chocolate. Near to equal space given to each, each with its own distinct purpose.
Chris Betts, Bewilderbeest, Pleasance Courtyard, 21:45
The new Spiegeltent in the Assembly Gardens is gorgeous - doesn't suffer the booth problem that most tents do and just a joy technically. I'm also a big fan of the Dining Room in the Gilded Balloon and Ermintrude in Med Quad for Underbelly.
Morgan & West: Return of the Time-Travelling Magicians, Underbelly Med Quad, 17:15
The Stand 1. Perfect purpose built comedy club in the heart of Edinburgh, and it will remain after all the scaffolding comes down on the 29th.
Rahul Kohli: Newcastle Brown Tales, Cabaret Voltaire, 13:00
The Pleasance Beside will always have happy memories for me. Ryan Taylor, who books the comedy there, kindly rehoused me and my double-act partner Jack Barry, after the PBH vs. Freestival turf war which left lots of acts, including ours, venue-less. So we performed our show (Twins: Pret A Comedy) at midnight to a load of audiences who were - for the most part - completely hammered. The atmosphere was amazing, though there were some challenging moments. I remember one girl on the front row bringing her take-away fish and chips in with her. Another guy went to the loo half way through the show and ended up backstage, very close to pissing all over our props. Quite a good metaphor for Edinburgh in general, that.
Annie McGrath: Ambivert Just the Tonic 18:20
The Pleasance Cabaret Bar [before it was revamped]. That room, when full, is a constant joy. Plus it's always fun laughing at the old Fringe posters with young picturewell-knownell known acts on them in the dressing room before you go on.
Tiernan Douieb - Miserably Happy, The Waverley Bar, 14:30
'My venue this year'
Pretty much every other comic who took part in this survey…
Published: 16 Aug 2017
What do you think?