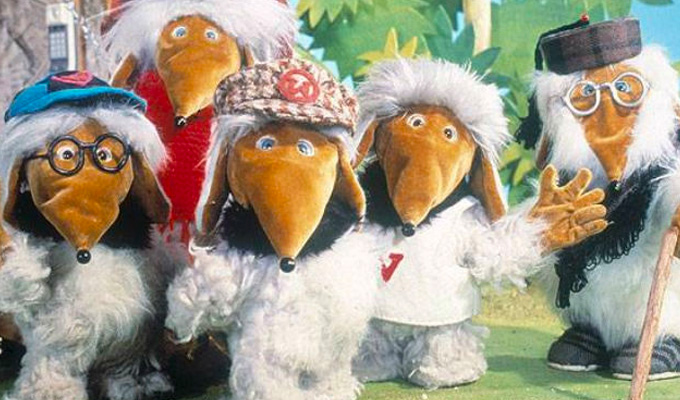 Who voiced The Wombles?
Test your comedy knowledge with our weekly trivia quiz - compiled, as always, by broadcaster and comedy historian Hayden Parker.Good luck!
1. Who provided the voice of The Wombles, pictured?
2. What is the name of the mad transvestite scientist in the musical The Rocky Horror Show?
3. Which celebrity completes the title of the 2004 comedy special 'Sex, Lies & ….' – a mockumentary about the promiscuous lifestyle of a famous TV personality, having fathered numerous famous children?
4. Which comedian released their first book called 'A Book for Her'?
5. The humorous chef Graham Kerr was better known by what nickname?
6. In which country was Eddie Izzard born?
7. Who was the author of the book 'Lady Don't Fall Backwards' in the Tony Hancock episode The Missing Page?
8. Which sitcom was based around the Ambrose family?
9. Which famous phone company ringtone featured in the show Trigger Happy TV?
10. The line 'Oh, do it again!' were the last words of which award-winning comedy series?
• How did you do? The answers are here
Published: 22 Aug 2017
What do you think?