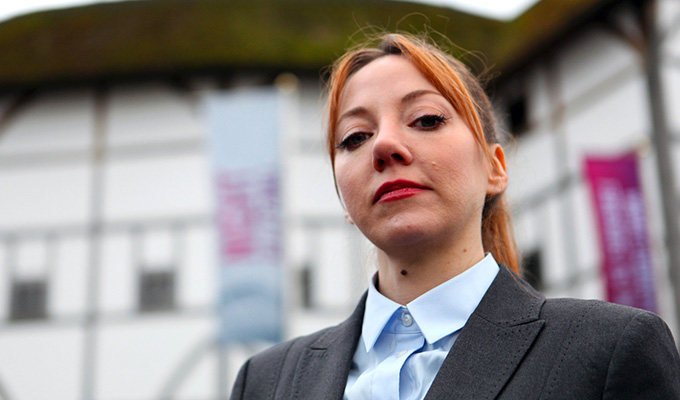 Why I'm the right woman to take on Shakespeare
Tell us about your new series…
It's a one-episode series all about Shakespeare, who was England's biggest playwriter and our only ever official Bard.
How do you feel about having your own show on BBC Two?
I think there should be more shows on BBC Two. Especially at night, when people are in.
Why do you think you were chosen to host a series about Shakespeare?
Because I'm not an old man in a room, like they always have. And because I'm just normal, I can explain what a Bard is. And I don't even know what a Bard is, even after making a programme about it, which proves how normal I am.
What's your favourite work by William Shakespeare?
Game of Thrones.
There are rumours that you have doubts over Shakespeare being real. Can you tell us a bit more about that?
He's sort of too good to be true, isn't he? Like Hugh Jackman. It'd be easy to make up a Shakespeare if you'd never seen one. He's basically an olden days superhero with an outfit and everything. And they've never found his childhood, which is weird, because you'd think he'd have written about it like Graham Norton and Dawn French.
You've been dubbed a shrewd interviewer and insightful critic. How do you see yourself?
Mirrors.
Cunk on Shakespeare is on BBC Two at 10pm tomorrow:
Published: 10 May 2016
What do you think?