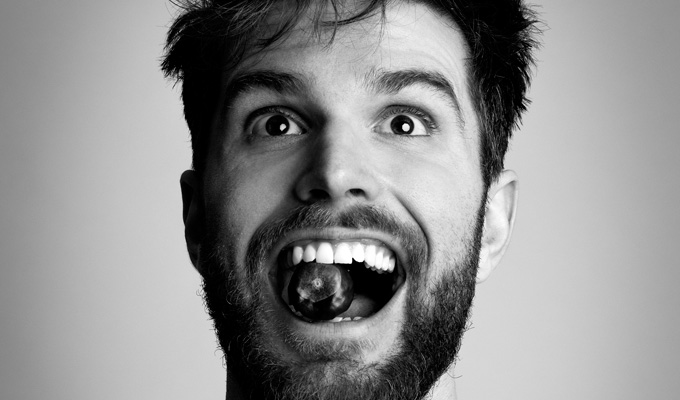 10 things I do with my cash after my free Fringe show
1. 'Make it rain'
For a month the Free Fringe facilitates my wish to look like a rapper in a music video. The technique is to hold the mixture of Scottish and English notes flat in your hand and swipe them forward one by one as if the money is indeed rain. Once all the notes are precipitated then start on the change to make it 'sleet'. After I have done this I then pick up the rain (money) and put it all back in its cloud (piggy bank).
2. Think about not paying my tax on it then I pay my tax on it
Usually a month or so after the Fringe, after having the curtains closed constantly, never leaving the house or opening the door. I pay the tax on the money earned and continue living my life. OR DO I? Yes I do.
3. Give anything less than 20p to an (un)lucky homeless person
Last year at the end of the month I gave all the coppers, five and ten pence pieces to a homeless person in a pillow case. It made him happy and bewildered in equal measure. I don't know what he did with the money but I like to think he put a deposit down on a house (I never counted how much it was). It made me feel like Santa/a pirate/a burglar/Robin Hood.
4. Pay for my outgoing Edinburgh Fringe things so I break even
It feels really great not to lose thousands of pounds. More people should try it.
5. Buy a present for my mother on her birthday
It's on August 15. Many of you on the paid fringe cannot afford a present for your mother. I now can and it feels great. Last year she got some fudge.
6. Forget to take it home after my gig and lose it
Someone found an unsure amount of money somewhere in Edinburgh last year during the Fringe. If it was you then that money is definitely mine. Contact me and I'll happily be repaid in instalments.
7. Pay my best friend steve to be my friend
My best friend Steve is expensive.
8. Pay for things with change for the rest of the year
The automatic checkouts at supermarkets become your best friend (don't tell Steve) because they are quicker at counting than humans, less judgemental and do less tutting.
9. Have fun on those coin helterskelter things for ages
I now have plenty of change for the excellent charity money collecting things that you put a coin in and it circles round and round as the hole gets smaller. A few tips; It doesn't work with a 50 pence and it does work with a £2 coin but you feel horrible.
10. Relieve the pressure to do horrible gigs
Sometimes we all have to travel miles across the country to do a gig that you are fully aware will be horrendous in order to pay back your Edinburgh debts. My Free Fringe earnings take a little weight off that pressure so I can gig closer to home for less or no money in nicer places and start writing next year's show so I can come back and do some more rain-making.
Joel Dommett: Conquer is on at Laughing Horse @ The Counting House at 21:00 (not tomorrow)
Published: 27 Aug 2015
What do you think?