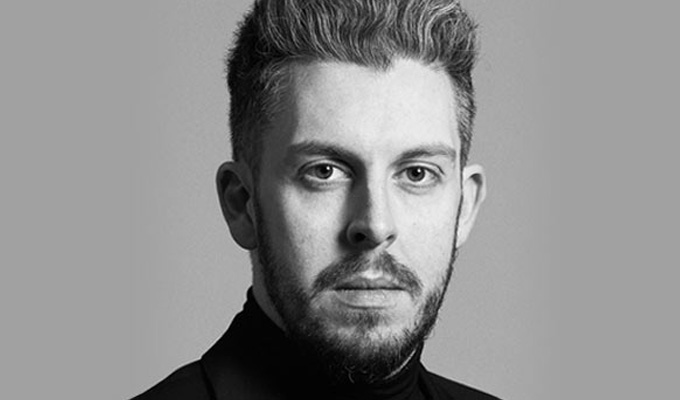 Ten best places to eat in Edinburgh if you're a vegan
If you believed what some people say (often unadventurous comedians), the Scottish diet is made up entirely of square sausages and deep fried confectionery. The truth obviously is that despite the national diet not factoring too highly on the table of healthiest eaters in the world, there are a wealth of amazing places to eat throughout the country and particularly in its capital.
I'm a a vegan so if the above stereotype was true then you can only imagine the difficultly I would have spending a month at the Edinburgh Fringe each year. A month at the festival is tough enough already with worries of audience numbers and reviews without having the added worry of starvation.
Here are my list of top places to eat/ shop if you are a vegan at the fringe (or fancy getting on board with veganism for the month in a bid to stave of the scurvy from the rainy nights and boozing.)
1. David Banns, 56-58 St Mary Street
An absolute must for any non meat eaters visiting Edinburgh. Arguably, if you're doing the fringe on a budget, you won't be eating here everyday as it is one of the more upmarket options but if you fancy a treat then get yourself down there and enjoy.
2. Jordan Valley Wholefoods, 8 Nicholson Street
A one stop shop for all your healthy goodies. The superfood falafels sold on the deli counter are game changers. I went in there so much last year they gave me pity discounts! It is normally staffed by a friendly selection of bearded hippy folk more than willing to help you out.
3. Bonsai, 46 West Richmond Street
If you're a fan of the Japanese (and I am) then this is your place. It's small and not actually vegetarian or vegan but does have plenty of options for those of us who aren't murderers.
The only downside is that its close proximity to the Pleasance Courtyard does mean you're likely to bump into another comedian and have to have a conversation about the Fringe. My advice is to wear a disguise (as long as its not a racist Japanese disguise)
4. Glasgow, About 50 miles west
Ok, it's not the most convenient option but last year, Glasgow was voted the most vegan friendly city in the UK. It is literally packed full of restaurants and bars that will cater to your every need. On your day off, why not head over and remind yourself just how few people outside of Edinburgh are paying attention to what is going on at the Fringe. It will fill you with a sense of realism to carry you through the rest of your run.
5. Real Foods, 37 Broughton Street
Another sneaky little whole foods shop where you can stock up on expensive goodies to keep you healthy and make you feel better than all the other losers. If I recall, they sell very reasonably priced wheatgrass powder. I don't know what wheatgrass does but i've been drinking it for two years now and have not contracted any major diseases so it must be doing something.
6. Hendersons, 94 Hanover Street
An Edinburgh institution that has been feeding vegetarians and vegans in Edinburgh since it was unfashionable to do so. Before Henderson's was opened, non meat eaters in the capital were thrown off the George IV bridge for sport.
7. Kalpna, 2-3 St Patrick Square
Why not pop in here to eat actual Indian food rather that do what a lot of Fringe goers do and eat pakoras from kebab shops that look like they've been make by a person who has never actually seen a pakora.
The selection of vegan South Indian food is vast, cheap and tasty. Everything you need to keep you going. It's also a great place to sit and loudly talk about your travels around India while people walk past thinking you're a wanker.
8. Holland & Barrett. All over
I know its a bit of a cop out but sometimes you need a little snack (or a kilogram of nuts?) while on the hoof and H&B can feel like the vegan embassy in those moments. They are also good gateway shops for potential vegans intimidated by, and not yet ready to hold their own in the whole food shops where you need to know your quinoa from your bulgar wheat. They also have sales more regularly than DFS so you can always grab a bargain.
9. Duddingston Loch, Duddingston
It's not actually somewhere to buy food but it definitely is the best place to bring and eat food. Get yourself some snacks from one or more of the above options and take a half an hour walk around the back of Arthur's Seat to find the best picnic spot in the area.
If the Fringe is getting too much for you, this is the place to go to clear your head and watch the birds. It's so tranquil that it caused Roisin Conaty to proclaim quietly (but just loud enough that I heard it) that she actually wishes she was a duck.
10. My flat
As a last resort, I'm available to knock up emergency food for any struggling malnourished vegans so just call.
Carl Donnelly: Jive Ass Honkey is on at the Pleasance Courtyard at 20:30
Published: 18 Aug 2015
What do you think?