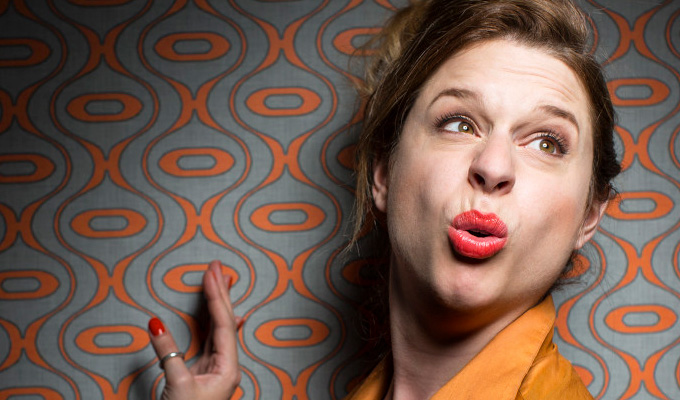 Ten hidden dangers of Edinburgh
Hidden Danger 1: Just one more
It's reached midnight, your self-appointed pumpkin curfew time. You have a radio interview tomorrow morning where you want to remember how to make those word and sentence thingies work in the right order...but holy crap! Thom Tuck has entered the bar, suddenly there's a whisky in your hand and you are part of some form of Alan Bennett themed drinking game. Surely this is what Edinburgh is all about? You can't possibly go home now?
Hidden Danger 2: Looking after yourself
About two weeks into the festival everyone starts getting 'Edinburgh flu', which is of course completely unrelated to the fact that they have been behaving like functioning alcoholics for two weeks. Edinburgh Flu is very similar to Freshers' Flu, where youg'uns have been licking and sucking lots of new things for the first time, suddenly to discover that their immune system needs a reboot. In order to prevent this you probably need some sort of 'one-drink-a-night' rule. Or you can be a total Jedi and opt out of drinking entirely. Loser.
Hidden Danger 3: Wehhheyyyy Night Out On The Tiles
You dressed up, you're ready to go and ahhh crap you've twisted your ankle. Think of Edinburgh as less of a city and more of a medieval assault course with hills and American tourists. A course that you have to complete whilst tipsy and possibly soggy. Approach Nights out in Edinburgh with the attitude of a 14-year-old on a PGL holiday… don't forget to put your clothes on the radiator as you come in.
Hidden Danger 4: Reading your reviews
Do not, I repeat, do not read your reviews. But… after you have read your reviews do not become a raging alcoholic or homicidal maniac, who keeps banging on about the two stars some ungrammatical student gave them while spilling your chips on the floor. Classy.
Hidden Danger 5: Who exactly is it you're talking to?
In general try to keep your social hand-grenade activity down to a minimum. Every show counts. Remember there is always someone important in the audience, and chances are, you've accidentally hit on them the night before, or slagged off something they've commissioned while swooshing your wine on their brogues. Between you and the void of anonymity stand your jokes. Make sure you at least do that bit well.
Hidden Danger 6: The Ex
The Ex, try not to get left alone/embroiled in conversations with any ex-paramours, especially the ones that you can't go near without hearing the clank of a chastity belt hitting the floor.
Hidden Danger 7: Accidentally living with bellends
You've met someone a few times, they seem OK, they offer your a room in a flatshare in Edinburgh. So far so good, until you discover that they keep their toenails in a Jar and like to wake you up at 3am for 'cuddles' with Mr Flibbert. Moral of the story, try as best you can not to live with bellends. And include yourself in that, your hilarious tea towel whipping is another man's Mr Filbbert.
Hidden Danger 8: Accidentally turning into a bellend
If you are going to be a bellend yourself, make sure you devise a bellend rota and stick it on the fridge. No more than three people in the flat being bellends at any one time. When three or more comics get together to be bellends about agents, PR or tickets sales, it creates a scientific anomaly called 'Who gives a shit' which wards off any meaningful or interesting conversation within a five-person radius.
Hidden Danger 9: 'Come and see my play'
You've met a hot man at the bar, you've been chatting for ages and you think you're in… and then he springs it on you: 'Come and see my play.' Now let's all be honest, just for one second: plays are rubbish. And, does he mean 'come and see my play.... so that we have an excuse to chat again' or does he mean….'I am chatting up all the nice women and getting them to 'come and see my play'. God darn these hot young actors using their good looks as marketing tools.
I suppose it's fair enough, who in their right mind is going to go and see a physical theatre version of Sarah Kane's Blasted. Well you, of course! As you find yourself in a room above a pub with twenty other sweaty and romantically disappointed women
Hidden Danger 10: Becoming a total self-involved Megawatthunderminge sailing on a river boat up your own anal canal
Oblivious to other humans you used to consider friends. Forgetting the fact that it is just jokes. If you are having a shit day at the festival remember your mates. One of them is preggers, go check if she needs anything. Try not to get too self involved. #loveMe #Needycomedian #Followme @Howerska
Amy Howerska: Sasspot is at the Gilded Balloon at 18:45
Published: 15 Aug 2015
What do you think?