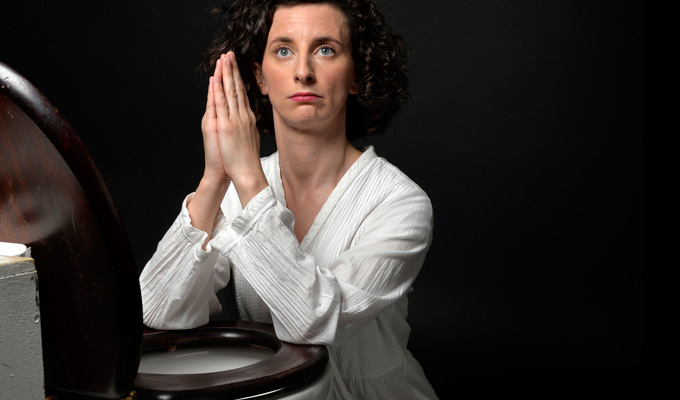 Ten things to say to a flyerer
Yes, flyerers are full on, constant, and annoying during the Fringe. But it can be a genuinely dehumanising experience for those trying to drum up business, and never more than when the person on the flyer is also the person talking to you. Either way, people ignore you, abuse you, tear up your flyer/face in front of you. So here are some ways you can say: 'Get the f*ck out my face' without destroying a flyerer's last grain of self-worth.
1. 'Oooh, I saw that show and I loved it.'
This is the lie that works in the best interest of everyone, hurts no one and costs nothing. The flyerer feels validated they are promoting a good show and the member of the general public avoids further harassment. You'll probably get a 'thank you' for your troubles. Or from the same family:
'I'm booked in to see it tomorrow!'
Every day has a legitimate tomorrow. You don't have to remember details. And if you see the flyerer in two days' time, see #1.
'I'm late for a show, but when is it on?'
The flyers will call out the details after you, as you hurry by. This gives the illusion that you have full intentions of seeing it, and gives the flyerer some false hope. By week three you don't care what shape hope comes in.
'Oh bummer, my show is on at the same time.'
There are 3,000 shows on at the Edinburgh Fringe, of all styles, with people of all ages. How will the flyerer know that you're not a French octogenarian performing as part of an inter-generational, installation artwork on the changing nature of age in culture? They can't. So you just tell them that your show is on at the same time and they will completely understand. If they ask where you're playing just say The Tron, and walk away. Also, don't feel the need to say 'bummer'.
'Oh, yeah, they're a friend of mine.'
This lie gives the added value of solidarity. You feel, in part, like you're both working for them. High five. Let's have a great day together. Doesn't work so well if the flyers is also the comedian.
'Thank you.'
This requires you to take a flyer unfortunately. But try to find a recycling bin outside of a 10 metre radius of where the flyers are standing. Again, especially if it's the comedian flyering. Seeing our heads crumbled under feet, and rain, next to a garbage bin could be all it takes to fill our pockets with stones and walk into the North Sea.
'Lo siento. Yo no hablo Ingles.
Look, it's a stretch, but where's the harm in learning another language? Why not start now?
'Sorry, I'm allergic to paper.'
Yup, we're getting desperate, but it's unlikely a stranger is going to challenge you on it.
'What do you mean you cheated on me with my sister?'
Now it's time for your fringe performance. Phones can be a liability if you love getting wasted in Edinburgh and leaving them in a bush, but they are mostly a lifesaver to getting out of awkward interactions and making yourself look busy as you wait for a guy you're meeting who's 45 minutes late, and may or may not turn up/be awake/remember that you made a date.
So, why not get that phone out as you walk along the Royal Mile, whack it up against your ear and think of your most traumatic scenarios. 'He only has four days to live?' or 'But they said that I could keep my job regardless of my newly acquired brain injury.' Those kind of conversations are well beyond the humble flyerer; they've got enough on their plate. You could be developing material for your own future career as a Fringe performer.
Say nothing – but bare your teeth, and hiss like a cat.
You're tired; you're wet; you're acting like a vampire. Greeted with this a flyerer will know this has more to do with you, the member of the public, than themselves, or anything else. It's hard to take that level insanity personally.
Published: 8 Aug 2015
Recent Features
What do you think?