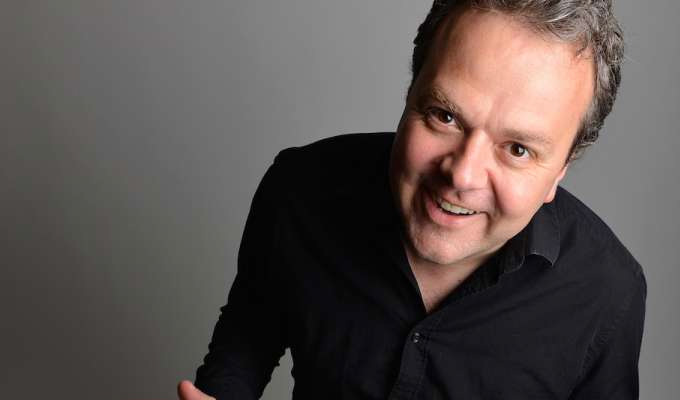 Ten things comedians hate about the Fringe
1. Every comedian gets their heart broken by the Fringe. Whatever we say about running in a show or just getting more experience, we all want to be the smash hit of the year. Of course your show is great in your eyes. You wrote it. It's talking about the things you want to hear talked about onstage. It doesn't mean it's any good.
2. There are so many jolly people about. I'm not just talking about student performers (who can somehow afford to take a show to the Fringe when most of their peers are working their arses off to afford next year's tuition) I mean the jolly promoters, the jolly PR people, the jolly people who run the venues. Basically everyone who isn't losing money in Edinburgh in August.
3. This is the one time of year I feel truly bonded to other comedians. It's like we're all going through a similar trauma together and it's nice to be around those who understand. So what drives me mad is comedians bitching about each other on Facebook, Twitter and even in the press. We should bond together at this festival. Unite against our common enemy - the audience. Also, if we do all our bitching in public, there'll be nothing to talk about in dressing rooms and on long car journeys to gigs.
4. Drunk people. If you're drunk please don't go to watch someone's hour of comedy at Edinburgh. It's not a normal comedy club. It's art you bastards! I'm not perpetuating that stereotype that Scottish people drink more than everyone else. I don't think they do but, when they are drunk, they just sound much more frightening than anyone else.
5. Street performers who dress like they're living a simple, travelling minstrel life but are actually making rather a lot of money.
6. Scottish people being smug just because they didn't vote for this Tory government and refuse to support the policies of austerity endorsed by the big two political parties. I know you think the poorest in society shouldn't pay the price for the mistakes of the financial markets but it's quite obvious that, rather than using their energy shouting at each other on Jeremy Kyle, they should have been making sure the City was properly regulated.
7. Friends popping up to use your expensively rented flat as a little holiday home on the Fringe. Then they go out and make more friends in one night that you will in a month.
8. The end of a successful festival where you think those mentions of you in national newspapers have made you a bit of a household name. You get home and - not only is there no red carpet to your front door with fans welcoming you home - but the neighbours ask where you've been all summer and mention that you haven't got much of a tan.
9. Bumping into friends of your parents who insist on coming to see your show even though you know it won't be their cup of tea. You then have to take out the rude bits and the brilliant stuff about how ridiculous your parents' friends are that is the climax of your show. As a result, the show's rubbish and Chortle were in that night to review it.
10. Your children come to see you and think that you're now famous because your face is on posters all over Edinburgh. You have to explain to them that you're not and the money spent on all those posters means that they're not getting any new winter clothes.
• Hal Cruttenden: Straight Outta Cruttenden is on at the Pleasance Courtyard at 20:00 from tomorrow
Published: 4 Aug 2015
What do you think?