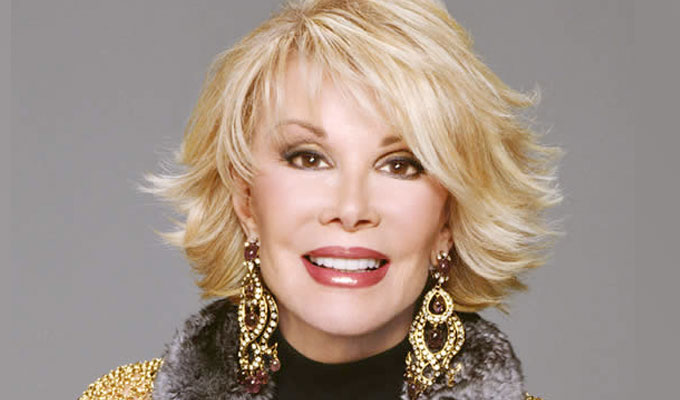 Joan Rivers: A life on screen
1. Hollywood Palace (1966)
2. On The Ed Sullivan Show (1967)
3. On The Carol Burnett Show (1974)
4. Guest hosting The Tonight Show (1984)
5. Joan Rivers: Can We Talk (1986)
UK talk show in which Peter Cook was her sidekick. On this cpu
6. On Johnny Carson's Tonight Show (1986)
7. Starting Again (1994)
Joan Rivers and daughter Melissa starred in this biopic, dealing mostly with the death of her husband Edgar.
8. Shopping For Fitness (1996)
Spoof keep-fit video:
9. Being heckled on stage (2010)
From her documentary A Piece Of Work
10. Joan Rivers storms out of CNN interview (2014)
Published: 30 Aug 2014
What do you think?