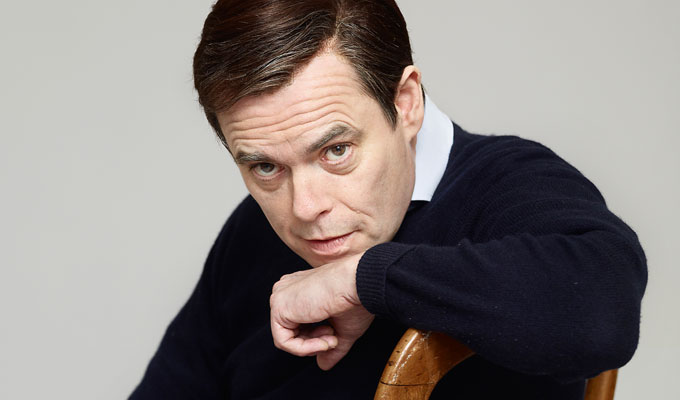 'An opinionated, ignorant, and largely talentless intellectual snob'
There are few things more awkward than being obliged to read the book of a friend, but there was nothing to fear from Kevin Eldon's first effort, which is laugh out loud funny, as well as being a detailed and thorough look at a certain strange aspect of the British counter culture over the last 30 years, seen through the judgmental and jaundiced eyes of Eldon's most enduring comic character.
Kevin Eldon's My Prefect Cousin - a supposed biographical study of the writer-comedian's supposed poet cousin - allows Kevin to examine the historical, social and cultural time-frame of his own life via the once removed device of the bard and wanker Paul Hamilton.
The unbearably smug Hamilton shares many similarities with the utterly blameless Eldon - his consciousness formed in the crucible of the punk era, his struggles to stay sound under Thatcher and Cameron, his battles with temptation to do the wrong thing – but he gives full rein to vices and shortcomings that Eldon himself, like all of us, keeps in check.
The irritant Hamilton is the unrestrained id - an arrogant, deluded, selfish, self-justifying, opinionated, ignorant, and largely talentless intellectual snob who, nonetheless, through the humour and detail of Eldon's portrayal of him, wins our hearts.
We wish Paul Hamilton well. And at the end of the book we are delighted that his pitifully slender body of work, a handful of poems scratched out at a rate of less than one a year over nearly three decades, has finally seen the light of day.
But I also found myself thinking how sad it is, that the social slipstream of squats and cheap flats and dole and temp jobs that allowed would-be artists to find the space and time to become real artists, or just to entertain the harmless delusion that they were any sort of artist at all, has now been so thoroughly diverted by the era of austerity.
My Prefect Cousin is funny, but underneath is lies a lament for a lost world.
• My Prefect Cousin, A Short Biography Of Paul Hamilton, by Kevin Eldon is published on Thursday by Faber & Faber, priced £13.99 Click here to buy from Foyles for £10.63. Paul Hamilton is on Twitter; and Kevin Eldon will be at the Edinburgh Book Festival on August 16..
Published: 5 Aug 2014
Recent Features
What do you think?