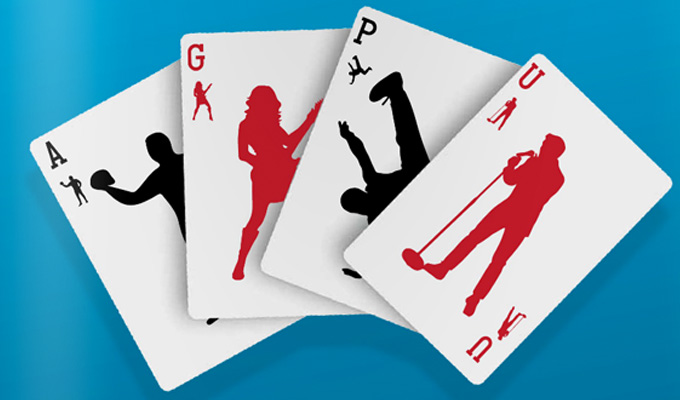 Judging a book by its cover
Launching the combined brochure of the big four Edinburgh Fringe venues – the Pleasance, Assembly, Gilded Balloon and Underbelly - yesterday, Pleasance boss Anthony Alderson rightly praised the effort and financial and creative risks taken by all the performers and producers involved.
What a shame then, that the actual product which the shows have paid hundreds of pounds to be part of is let down by a frankly embarrassing front cover, an amateurish effort that would have been laughed out of any graphic design class for its inability to get over any reasonable message.
If we can judge this booklet by its cover, we'd decide that it fails every basic instinct of layout, failing to say what it represents, but instead screaming 'compromised by committee'. You wouldn't know it actually contains shows that represents some of the best artistic endeavours in the world.
Now the venues have abandoned their misleading marketing gimmick of being the so-called 'Edinburgh Comedy Festival' they seem at a loss as to how to market themselves, even though edcomfest.com is still its web address.
The largest text says 'Your best bet!' – possibly the most muted endorsement in the English language. A message that the Fringe is probably rubbish, but this is your 'best bet' of something half-decent – a far cry from the triumphant, swaggering endeavour that the Fringe actually represents.
It also suggests an advert for a gambling website, underlined by the main image of a stylised deck of cards, with the suites renamed G, A, P and U – the initials of the 'big four' venues behind this travesty, if you look carefully. The silhouettes depict the artforms on offer.
After this, the next biggest text states: 'The Edinburgh Festival Fringe' – a disingenuous move to pass this off as the programme for the full Fringe. Only finally, at the top, the eye settles on the logos of the venues which produced this mess. And, in the smallest print of the lot, the message they actually want to get across: 'Your guide to the best comedy, theatre and entertainment...'
The problem, essentially, is that this is a programme without an identity or a title, 'joint venues guide' never quite cutting it for catchiness. Shame, because it has an excellent selection of shows.
Here's a few that stand out from the comedy section, which hadn't previously been announced.
• Prompter. Devised by Set List creator Troy Conrad, comics must improvise a TED-style talk based on what a 'broken' autocue tells them. Gilded Balloon. 3.45pm
• Steen Raskopolous: I'm Wearing Two Suits Because I Mean Business, which was a hit at the recent Melbourne comedy festival. Underbelly. 8.10pm. Review. As was Celia Pacquola (Gilded Balloon, 8pm, Review
• Andy De La Tour: Stand Up Or Die In New York. One of the first alternative comedy performers presents his storytelling show about returning to stand-up... in New York. Gilded Balloon. 5pm.
• Russell Grant presenting a 'showbiz extravaganza' described as 'the ultimate happy hour'. Gilded Balloon, 6.45pm.
• Tim Vine with the most torturous/inspired/silly pun as the title: Timtiminee Timtiminee Tim Tim To You. Pleasance Courtyard 7.30pm.
• Visiting international acts include US comic Tom Rhodes (Gilded Balloon, 9.15pm), Aussie everyman Dave Hughes (Assembly George Square, 10.30pm, 19-23 only), Germany's Michael Mittermeir (Gilded Balloon, 9.40pm) and the splenetic Neil Hamburger (Underbelly, 8.50pm, 13-24 only)
• Simon Amstell previews his new tour. Pleasance 10pm (August 4 to 12 only)
• The controversial Australian show Come Heckle Christ has a full run at the Pleasance. 10.20pm. Review.
• A parody musical based on 50 Shades Of Grey comes to Assembly Hall following a US run. 10.30pm.
• A charity tribute gig to larger-than-life comedy agent Addison Cresswell, who died in December at 52. Assembly Hall, midnight, August 20.
Chortle will also be presenting the daily Fast Fringe showcase at 18.40 in the Pleasance Dome. Tickets
Published: 14 May 2014
What do you think?