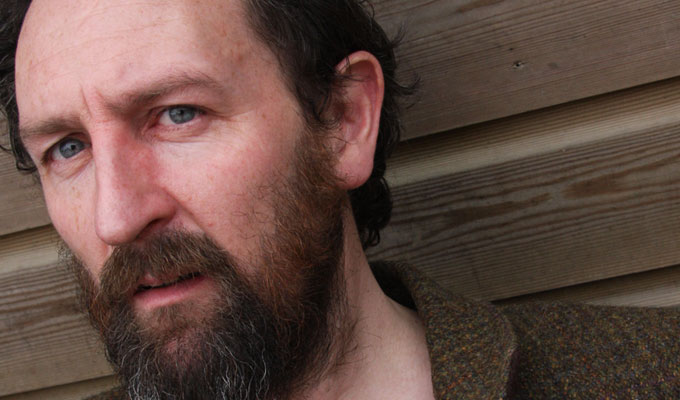 What laughter are you after?
Hopefully this here book will skip up the Kindle like a good gig. Start all fractious and get the attention, then move into real recent things, then link into longer gathered stories from the past, then build to a freedom to mess around, fully integrated with examples of what I believe most fervently, passionately, sincerely and intensely....
Lastish gig I did was in Chelmsford with a genuinely exciting 250-strong provincial crowd on a Thursday night. With a wide stage and a new town, the world's my oyster and the gig has the chance of being the best ever. There are other acts, we muck about in the green room. I drink some strong malt beer from a terrific Mauritian shop round the corner. 
Everyone is referencing the Olympics and Westfields and the new 24hr walk-in Aspers Casino, and yet I am the only one that actually went there today in my spare hour for research. The crowd are thrilled by my Prada vs John Lewis routine and we sing, 'Where do the bark chippings in Westfields come from?'
There is always a thing. Although it's my material that is new and local, it's me who has discovered Bird's Bridal Shop round the corner, me who went to the casino and saw a man playing poker getting his head massaged by a really small wifey, who even saw two older, fierce, harsh acrobatic coach-type women in maybe Kazakhstani tracksuits with official accreditation laminates round their necks, and me who's felt the arse on a man-size Olympic mascot, me who's woven all these things into the act tonight, even though I keep calling it 'Chelmsfield'. 
Ah comedy! Among those who were tickled and laughing, there were those who didn't get it, who had the furrowed brow, who are sure it's 'Chelmsford' and think at the very least you ought be able to hold all the words and the name of the town at the same time; and in a way have been hooked by their own rod. Then it is they who make us all laugh at the laughing at them. It is not an intention yet. When it happens, you have to laugh at those who are not getting it. Wheat from the chaff... witty from the chav... 
The intention is to clown with comedy itself and those who get it, get that it is a silly double – a minus-times-a-minus-is-a-plus. It has to be daft that it is even happening. 
Quite often I do gigs that simply do not fire, do not take off and either look similar to a good gig... or end in near-psychotic meltdown and violence between me and the crowd. When these sad gigs, happen there is no worry from me to me, no punitive slaps on my own leg. No, it just feels like a sprinter who has pulled up in the hundred metres – people don't boo him for being a shite sprinter: 'Look he's rubbish! He is just not fast. He's walking in, it's going to take him 40 seconds. This guy is the worse sprinter I have EVER SEEN!'
Honestly I have done tons of gigs that are like this, so there are thousands of people who absolutely don't get it and think what I do is worthless and me shouty, rude, direct, foul, abusive, bigoted, arrogant.
There were some people at the Edinburgh Festival once who said they came to see me one year and it was good so they brought their friends next year and the show sucked. They said: 'Gosh, that's crazy; let's go again' So they did and it sucked again. Next year they persuaded them to try one more time and hey presto, yahoo, it was a stunner and they all exhaled and said 'Aaaaah, we get it now...' 
For me it is about what way you are good when you are good. What are you up to; what is achieved and what happens when it is going as well as it can? What laughter are you after? 
• Phil Kay's new book, The Wholly Viable, is available to pre-order on Kickstarter now.
Tweet
Follow @chortle
Published: 12 Jun 2013
What do you think?