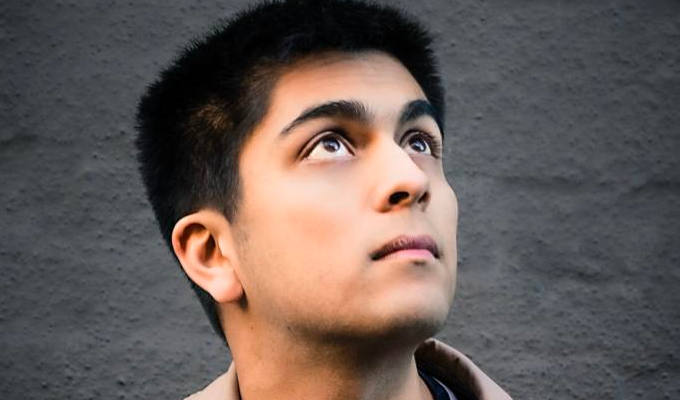 Casual racism's still going strong at the grassroots
There's been a lot of talk about racism recently, and generally there's been a shift in the discussion towards more intangible things. Things like top-down prejudice, structural issues and workplace discrimination. These issues are important, but perhaps a touch esoteric, so I think it's more important than ever not to forget good old-fashioned grassroots racism. Just like your nan used to make.
I think a lot of this grassroots stuff can be done without intentional malice. I once did a gig in Lincolnshire and a man came up to me at the end of the set and said he really enjoyed my set and went to shake my hand. So far, so normal.
As he shook it he almost unconsciously blurted out: 'Oops, never thought I'd shake a brown man's hand'
I don't think he meant anything by it, and he wasn't saying anything overtly negative per se, but it did seem quite an odd comment. At that moment I didn't really want to get into why that was a strange comment, so quick as a flash, I wittily replied with a, 'haha thanks'.
Textbook heckle putdown.
I would say to his credit, as I'm a pathetic comedian with a fragile ego, while he did comment on the colour of my skin, at least he complimented my set first.
I gave this man the benefit of the doubt. I find people are generally quite bad at talking to comics after they've been on stage, and you can sometimes feel the pressure that they've put on themselves to make us laugh, or get in on the 'bantz'.
That said, I've had it from comics too. I remember one of the first times I did an open spot at a big club there was another more established Indian comic on, and the white MC told me that this act had got a lot better now that he's 'ditched his Paki material'.
This comic in question didn't specifically use that word on stage, so they weren't quoting a line from his set, rather just pigeonholing him as that type of comic.
As a new act I didn't really feel I had any authority to challenge the MC on their language, but again quick as a flash, I held my head high and bravely responded with a 'haha yeah'.
Again, textbook comeback.
The MC had never seen me before, but her comment seemed quite loaded, and made me very aware that I had some jokes about my ethnic background and that maybe I should drop them last minute.
This may sound inconsequential, but when you're a new act already padding out a ten-minute set with three very pedestrian minutes on Scrabble, this is a real issue.
So for this reason I implore everyone to think before commenting on someone's race. Yes, partly for the morality, but primarily so no one has to sit through my extended drivel on 'triple word scores' ever again.
• Jamie D'Souza: Stop Drawing Willies On My Poster will be at the Pleasance Courtyard Below at 7.10pm during the Fringe.
Published: 29 Jul 2022
What do you think?