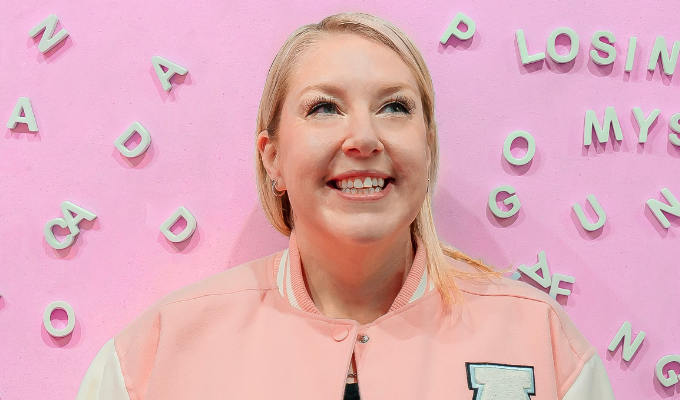 Why fat jokes are OK
I am pro-choice, especially when it comes to comedy. As someone who has laughed their way through a funeral, I don't believe there is a single topic that's off-limits. Everything can and should be discussed, but with everything else they've got on their plate, the last thing fat people need are cheap jokes at their expense. See what I did there?
As someone who spent the better part of her life overweight, I have heard and been the punchline for more fat jokes than I care to remember. Now after losing 13-and-a-half stone, I identify as 'skinny fat'. Thin enough for my weird 'uncle' Larry to hit on me, but fat enough for people to still call me brave for wearing a two-piece bathing suit in public.
Often when speaking about fat jokes it's countered with people comparing it to jokes about short men, race, gay people, etc. The biggest differentiator is that most people see being fat as a choice and not as not a result of genetics, socioeconomic standing, mental health, education, medical conditions or any of the other hundreds of contributing factors that affect weight. So, if it's a choice and therefore the fault of the person who is fat, it's fair game.
When you make a joke about someone's height, race or something else they have no power over, there's no implication that you're judging their worth as a human being. But many of the fat jokes that exist are laced with genuine malice and disgust because there's a widely held stigma that fat people are lazy, unattractive, stupid and a product of their own doing.
I'm not going to get into a debate about body positivity, but I do support body neutrality. Fat people are simply not allowed to exist without hating themselves and knowing that you hate them too. We champion mental health advocacy but throw it out the window when it comes to fat people. Our whole society is fat-phobic, and the world is literally not built for fat people to live comfortable lives, just ask the ride attendants at Thorpe Park whose job it is to tell the chubsters to turn around and do the Walk of Shame because they're not going to fit the ride.
I remember being on a first date at a Toronto comedy club, long before I started my stand-up career and the comedian on stage who was a thin, conventionally attractive man was going on and on about how disgusting and un-fuckable fat women are. Pretty hard to ignore the elephant in that room (which was me obviously) and my own internalised weight bias, made me believe that my feelings of humiliation and self-loathing were deserved and justifiable. Women's social capital is their beauty (which is linked directly to thinness) and seeing a fit, attractive man oozing power spend his stage time tearing down fat women (not men mind you) felt hate-fuelled.
Despite all of this, I firmly believe that fat jokes are funny when done well, and are best consumed in the dark with chocolate to ease the blow.
Adam Rowe has a great set about fat people, and he starts it off by acknowledging that he himself is fat and no longer wants to be associated with fat people. It's a great bit that is well-thought-out and not just some throw-away hack line.
Do you need to be fat, have been fat, on your way to being fat or come from/in/on a fat person to be able to make a fat joke? No. But it is important to acknowledge the intent and the messenger will change the tone of the joke.
There's no nuance to a basic fat joke. It's all fucking, no foreplay and leaves nothing to the imagination. Ultimately, it's forgettable. Great comedy is about being able to take the trauma and pain of a subject and make it funny in a clever, new and surprising way. Running around on stage saying 'blub blub blub' with outstretched arms to mock a fat person is not close to clever.
They're just jokes, they're just words, but we know that words hold a great deal of power. You might write me off as a scorned fat girl with one chip on her shoulder and a plate full of chips in her lap but mostly I'm just sick of hearing the same bad jokes. And every comedian worth their weight (pun intended) should do or at least try to do better.
• Kate Barron's debut Edinburgh Fringe show Losing Myself is at the Just The Tonic at The Tron at 9pm from August 4 to 28.
Published: 1 Jul 2022
What do you think?