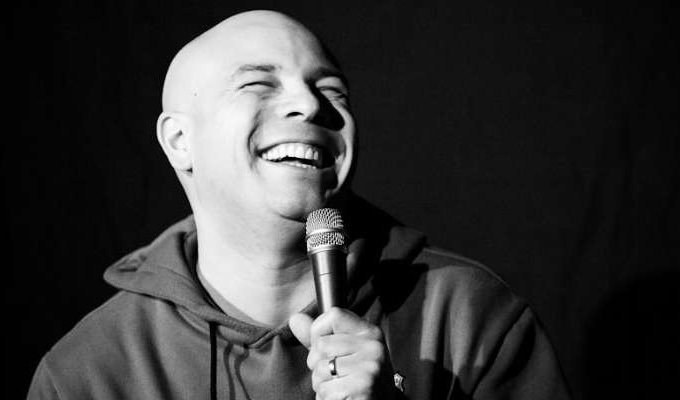 The night a stand-up saved my life
Three years ago, NHS nursing assistant Sarah Hughes, below, reluctantly went to a comedy gig, despite suffering severe depression. It was a night that was to change her life, as she describes in her own compelling words…
---
At the time, I was in the midst of a severe depressive episode and was signed off sick from my job at the NHS.
I felt totally dead inside, numb, detached from everything and everyone around me and felt that my life was meaningless. I was able to get out of the house but I was basically just a zombie, incapable of basic conversation and interaction with people and felt hollow and dead inside.
During this time I attended a gig being recorded for the MMTV community station in Manchester. I had previously been to a comedy show during this episode of severe depression and just sat there staring into space, completely disengaged and listening to everyone around me laughing and connecting while I felt like I was in a glass case watching it but unable and incapable of joining in.
So I wasn't expecting this to be any different. I was just about as low and miserable as a person can get.
Anyway, I tolerated the first acts and stood there wishing I'd stayed at home as it's so soul-destroying watching other people being 'normal' while you feel anything but. Then a comedian called Vince Atta came on and started talking and a switch went off inside me and everything, literally EVERYTHING, changed.
I was making a strange noise, foreign to me at this point - I was actually laughing. I hadn't laughed for months and months, not even smiled. Yet here I was, my lips pulled up into a grin, my mouth open, laughter coming from my body. Once I started, I couldn't stop. I felt connected. I felt part of something. I felt bubbles of happiness flowing inside me.
The feelgood chemicals from laughter were racing round my body. I was seeking out eye contact with other people standing nearby, and smiled and laughed along with them. I felt united with them by comedy. I hadn't felt human connection for so long. I felt part of the human race again, I didn't feel disassociated anymore.
Vince was so funny and witty that the whole time he performed I felt lit up inside by the brightest of lights, he illuminated me. He resuscitated me and that night set me on the path to restore and repair myself and to believe that life could get better. He gave that gift to me through his comedy.
He literally saved my life through laughter.
I want this tale to be told to demonstrate the power of comedy and laughter – and for Vince to truly understand the extent of the positive effect he had on my recovery from the most debilitating period of depression I have ever experienced.
Published: 23 Dec 2021
What do you think?