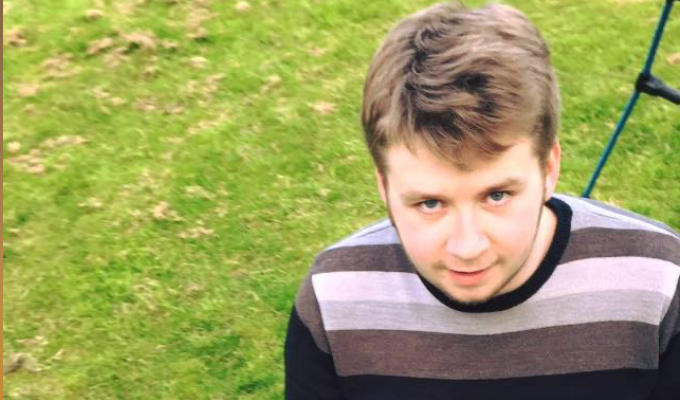 Lockdown will reawaken a love of live stand-up
In 2016, I thought I was finished with comedy.
I had been utterly obsessed with it since 2010, when I was 11 years old. I wrote jokes, I contacted comics, I dragged my increasingly exhausted mother to several shows a month from stand-ups she'd never heard of. In 2015 I was a finalist in Gilded Balloon's Class Clowns, the competition for under-18s. I was making friends with my heroes and I was living and breathing comedy.
Then, in 2016, I began university and left comedy behind. My final visit to the Fringe was that August when I returned to Class Clowns to mentor the latest crop of young hopefuls. I simply grew out of love with it and couldn't even bring myself to watch stand-up on TV. University made me serious. I didn't watch a single piece of stand-up in my four years there. My tastes had changed and that was fine. I was content. Clearly my obsession with the comedy world was an adolescent phase and I had grown out of it.
So imagine my surprise when, in the peak of lockdown fatigue and boredom, I developed a sudden and unforeseen thirst. The thirst to re-enter the world of comedy; to fill myself in on everything I'd bypassed in the preceding four years. I watched Netflix special after Netflix special, YouTube clip after YouTube clip, and even wrote a few thousand words of new stand-up – my first for five years.
Why am I telling you this? No one knows who I am. This isn't some grandiose comeback. Not for me, anyway. For some, though, I fully believe it will be.
In a few weeks' time we should be celebrating the start of the Edinburgh Fringe. Alas, there will be no sitting shoulder-to-sweaty-shoulder between strangers in a dark and cramped Portakabin this summer. And probably not for a while yet. It is natural to crave something so much harder when you know it is so far out of reach.
That is why I predict that the return of live comedy, and particularly the resurrection of the Edinburgh Fringe (hopefully next August, though I fear otherwise), will bring with it a resurgence of those who had stepped back. Figures with a lot more popularity and talent than I possess.
After months locked in the house, denied the social dynamics and attention we all cherish, what better way for a stand-up A-lister to make up for the drought than by booking in a full month run at the Fringe or the circuit? Maybe Lee Evans will be coaxed out of retirement to drop a surprise 20 minutes at the Bill Murray. I think things like this will become commonplace.
We all miss each other. We are struggling to plug the gaps left by having our social lives, our arts, our attention snatched away from us so viciously and so unexpectedly. Live performance is the most powerful embodiment of that community which we miss so dearly. It will return. It has to.
I commend the innovation of methods being deployed to keep gigs going over Zoom and Twitch and YouTube, but nothing replaces the experience of being close to others, enjoying the beauty of a shared unique experience.
In 2016 I grew tired of comedy. I felt I'd seen and done all I wanted and eventually lost interest completely. Now I have rediscovered that love and am using my lockdown time to make up for all I neglected in the interim. When the time comes, I will perform again. I want to feel those feelings again. I didn't know I wanted to until I couldn't.
And don't worry… People you've actually heard of and care about will return too. They, like me, will have missed the buzz. We are living through an extreme that not too long ago would have seemed impossible. But it's here. 'The new normal', as they say.
One day, comedy as we knew it will return. And so will comedians who never thought they would.
Published: 7 Jul 2020
What do you think?