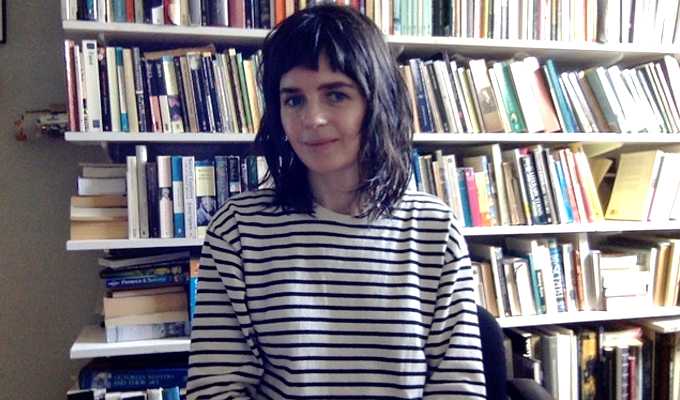 How the lockdown is making comedy more humble and human
A huge amount of comic material is being produced in response to the pandemic and far from being professionally produced, much of it is emerging directly from the population at large, mostly through social media.
The satisfyingly democratic or 'bottom-up' quality of much coronavirus comedy is perhaps especially clear in the videos and images which showcase the ingenious uses of restriction and boredom, those defining characteristics of quarantine.
Think for example, of the glove puppet 'eating' cars, or the man squirting washing-up liquid on the floor of his kitchen to create an ad hoc treadmill. Or the incongruity of the athletic guy 'swimming' on a skateboard and biking on a child's tricycle, all in a cramped living room with his mother bustling about in the kitchen behind.
And many of the responses to the Getty Art Challenge, which asks people to recreate a favourite artwork using only objects from around the home, show a similar creativity in response to limitation or restriction. Often the most successful are the most determinedly lo-fi: 'Woman in Biscuits' for instance, recreating the opulence of Klimt's Portrait of Adele Bloch-Bauer I largely through the medium of biscuits.
The 'Joseph's Machines' videos are another example: complex – and comically pointless – machines, boasting a Heath Robinson or Rube Goldberg level of ingenuity, and made out of commonplace domestic objects. Joseph Herscher, a YouTuber, started making these contraptions long before now, but the larger market for his brand of ingenuity has arguably only just arrived.
The homespun quality necessitated by quarantine also now encompasses the professionals – the talk-show hosts filming in their hallways, guests phoning in on Zoom, sketches with cobbled-together costumes and dodgy camera work. The usual sheen of high production values lost, the gap between celebrity and 'civilian' seems reduced, and the difficulty and context (fumbled words, domestic tribulations) that are usually banished in professional or commercial entertainment becomes apparent.
Comedians whose styles already share this ad-hoc aspect have had a head start in the lockdown era – Meg Stalter for instance, whose unpredictable, slapdash sketches on Instagram Live make use of whatever is lying about her apartment, seems very much in tune with this 'make do and mend' cultural moment. Her characters, moreover, have the distinct feeling of a skewed surrealism borne out of cabin fever and boredom.
As a platform, TikTok also has something of an advantage, with users commonly making the most of settings that are less than ideal. Unappealing workplaces and deliberately scrappy, guerrilla-style performances have long been a feature of the site, in contrast to the carefully rehearsed perfectionism and glamour of Instagram.
Clearly workplaces aren't currently an option but the Tik Tok videos now in the mainstream use that making-do energy at home, with one common theme the initiation of older members of the family into more youthful obsessions - dance 'crazes' or throwing ping pong balls into pans.
It's small consolation perhaps, but in all these celebrations of the commonplace it is possible to discern a utopian quality – an answering back to what Ed Ruscha called 'celluloid gloss' and a delight in more humble, human efforts.
• Emma Sullivan's blog, Humour In The Arts, is here
Published: 27 Apr 2020
Recent Opinions
What do you think?