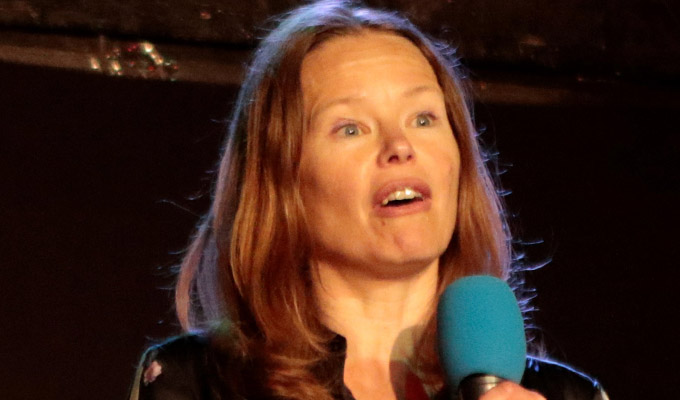 How do you do rhymes in sign language?
As a 15-year-old hell-bent on oblivion, I spent a lot of time with my good friend Laura. Together we'd drink Thunderbird, sleep rough and try to ignite fires with tampons (there is a technique to this – one which we didn't understand). We went to the Bournemouth riots in 1990 because we thought it would be 'a bit like Quadrophenia' (Christ!) and generally hurled ourselves off the rails as hard as possible. What charming, complicated, young people we were.
Laura's dad, Geoff, was (and still is) a bit of a legend. He had a great job, a convertible Golf and a stash of foreign currency that we would occasionally skim the top off so we could go to Thomas Cook and exchange the currency for pounds that would be spent on fortified wine and menthol cigarettes. If we had enough money left over, we'd buy Night Nurse and Benylin for the town centre tramps who were not allowed into Boots.
The other thing to know about Geoff is that he is deaf. Something that meant we could make a fair amount of noise without being heard – hers was the house for rehearsing songs and crashing around in.
On the occasions when I'd stayed at Laura's in the week and Geoff was in good mood, he'd drive us to school with the roof down while Bob Marley blared from his speakers. There was also the time when a See Hear presenter attended a party at his house which made him the toast of his friends.
Now, some of you may have thought (as my 15-year-old self did): 'Ooh – deaf Geoff – funny that!' Except it isn't. Apart from being bloody rude, it isn't funny thanks to something I've recently learned but never contemplated: rhyming doesn't work if you're deaf.
I found this out as Laura and I sat – not on the floor of Basingstoke bus station or the roof of a Bournemouth amusement arcade as we did 30 years ago – but at my kitchen island. Oh yes, despite growing up in 'challenging circumstances', I've become the kind of absolute bastard who's got one of those.
Today, Laura is an experienced musician, and, thanks to that and her connection to the deaf community, I asked if she'd consider translating some of my comedy poetry to see if it would work with deaf audiences. It was then that I learned the truth about my material – over the course of a couple of hours, she demonstrated that while the rhyming has no function, the material can still be funny.
I learned that the physicality of British Sign Language brings a hell of a lot more performance to the pieces and that when you're dealing with universal issues such as hair growing out of the middle of your face, your bra not fitting, or realising that your kids aren't going to give you a break when you're dying of flu, the content still works. Like with any audience, you need to think carefully about the delivery.
It was an incredibly enlightening experience and one which made me consider how much the world is geared up for those of us who can hear.
We're still working out whether we can hold it together for long enough to perform as a duo but in the meantime Laura did something very cool indeed – she got her dad's partner, Davina, to record a couple of pieces.
If you want to see what comedy poetry looks like in British Sign Language, check it out here:
• Toni Kent is an author and stand-up comedian who also works with corporate clients and business leaders. www.tonikent.co.uk
Published: 15 Jan 2020
What do you think?