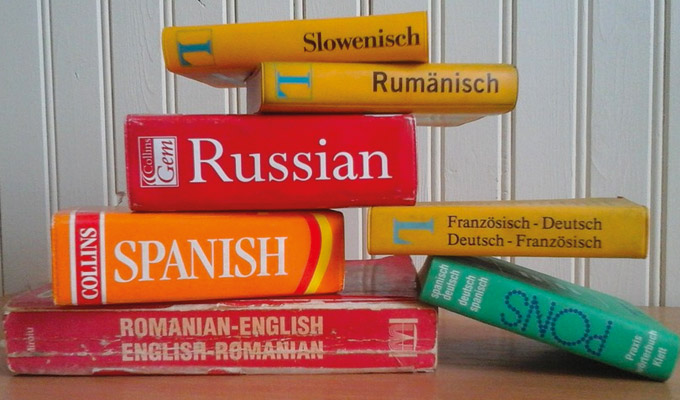 LOLs in translation
The Edinburgh Fringe attracts an international audience and an increasing number of comedians from overseas.
But stand-ups who want to tailor their material to appeal to a global crowd face a lot of pitfalls To understand more linguistics of jokes, as well as the cultural differences comedians should consider when prepping their material, the experts at language learning app Babbel have produced this guide to the ins and outs of international humour.
---
Unfortunately, humour often doesn't translate well between languages, despite that fact that laughter is universal.
To understand this disconnect, it makes sense to look at what humour really is. One theory, called the 'benign violation theory' suggests that comedy always contains some kind of transgression of social, cultural, logical, moral, or linguistic norms. We find things funny when they subvert our expectations of how the world should be, whether through strange behaviour or a clever turn of words or phrase.
Taking this into account, it's fairly clear why a lot of humour doesn't translate well. It often depends on everyone having the same, or at least similar, 'norms'. When telling jokes to an international audience, this communion of understanding is often lost. We don't all share the same paradigm, and therefore don't always find the same things funny.
Take, for example, when Australian TV host Karl Stefanovic tried to tell this joke to the Dalai Lama in 2011: 'So, the Dalai Lama walks into a pizza shop and says "Can you make me one with everything?"'
This was followed by a blank stare from the Dalai Lama and uncomfortable laughter from Stefanovic. What happened here? Well, as native speakers, we see that the humour of this joke comes from the ambiguous meaning of 'make me one with everything; (make me a pizza with every topping vs. cause me to become united with the universe), but this parsing of the separate meanings requires an advanced idiomatic understanding of the language. Probably not the best joke to tell a non-native speaker.
Ambiguity of meaning is a common trope in English humour. This stems from the fact that we have so many homophones, or words that sound the same but have different meanings. This feature of our language allows for a nearly endless number of awful puns. For example:
You can't run through a campground. You can only ran, because it's past tents'
I said: 'It's serious doctor, I've broken my arm in 20 places.' He said: 'Well stop going to those places.'
I got a package in the post last week, and on it it said, 'Please don't bend.' So how was I supposed to pick it up?
'Don't you know the Queen's English?' 'Why, yes, I'd heard she was'
Beyond homophones, comedians around the world are also faced with the fact that English words have a completely different meaning in other cultures. Behold, two jokes that have been very much lost in translation:
What do farmers give their wives on Valentine's Day? Hogs and kisses!
This joke that never lands in Sweden, where 'kiss' translates to 'urine'!
What do a brat and an expired banana have in common?' They're both spoiled rotten.
Not one to try amongst Eastern European audiences, as 'brat' translates to 'brother' in Russian and a number of other Slavic languages.
While the aforementioned Dalai Lama joke might seem like an unusually bad faux pas on behalf of the host, the reality is that jokes can often lose meaning when presented to an international audience. Not only do comedians have to remember cultural norms, but they are also faced with the impossible task of knowing that certain English words have very different meanings in other languages.
So what's the conclusion? Can you really make jokes that will be understood across all languages and cultures, or will there always be someone who will miss the punchline?
It is an ironic reality that no matter where you are, what languages you speak or what your joke is about, there will be at least one person in the audience who won't quite get it. Our best advice to comedians is to keep practicing, making an effort to learn more about your language and the languages of others, and who knows? Perhaps it will be you taking the Edinburgh Fringe by storm in 2020…
Published: 19 Aug 2019
What do you think?