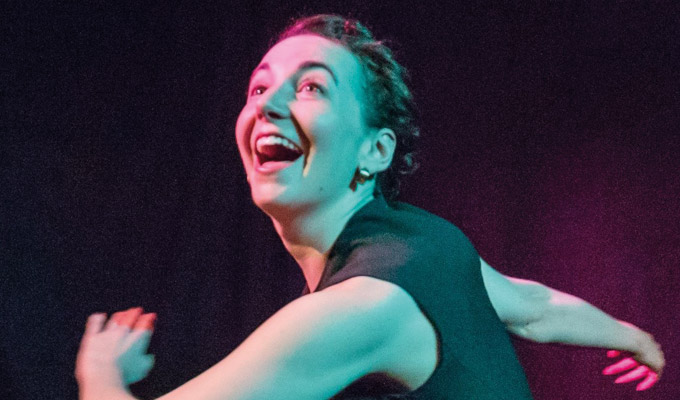 Too much?
When I turned 28, I had never had an orgasm. It felt like my white whale. I was so frustrated, so desperate to experience this supposedly magical sensation, and so I did the only left to do – (say it with me:) write a comedy show about it.
I decided to write a show called Molly Brenner Is Not Coming (it never occurred to me to not put my full name in the title). It was a detailed walk through my sexual development as a child to my sex life as an adult – all trying to answer the question: For the love of God, why can't I come?!
The show covered everything from getting diagnosed with vaginismus (look it up), something I had never shared publicly before, to masturbating and having sex for the first time, and more. But as the show date crept closer and closer, my nerves all centred on one question: is this too personal?
It's a funny question as a comedian, because people have revealed A LOT about themselves onstage, and intellectually, I knew that. Leading up to the show, my director seemed low-key nervous for me, sometimes mentioning that 'yeah, you're giving a lot of yourself to this show…' But then she would catch herself and say, 'I mean, people write standup about EVERYTHING.' So I was like, 'Wait, which one is it: is this show too personal or...too normal?"
At the same time, as I was growing my comedy career, I realised that I increasingly gravitated toward comedy that shared one quality: it was personal. I love comedians who make me laugh, while simultaneously revealing deep, human, interesting and relatable things about themselves, like Hannah Gadsby, Ali Wong and Tig Notaro. But where do you draw the line? Is there such a thing as comedy that is too personal?
My answer? No material is too personal for the audience, but it can be for the performer. Think about it: as an audience member, have you ever heard a comedian just nail part of your psyche with a brilliant joke? Have you ever left a comedy show saying, 'I related to that!' or 'I thought I was the only one!' That's ultimately what I strive for as a comedian, and it requires vulnerability from comedians.
Sometimes though, vulnerability comes with consequences. I first heard the term 'vulnerability hangover' a few months ago from the brilliant artist Sofia Wallace, and I was like 'Oh that's what that feeling is.'
I'm going to be honest, I don't think the term was invented by comedians and I don't know the exact definition; also, I'm too lazy to look it up, but it doesn't matter, because I think you get the point. A vulnerability hangover is that gut-wrenching feeling of regret you get after sharing something super-personal.
I've had my share of vulnerability hangovers. I mean, I write and perform detailed material about my sex life. And as much as I love what I do, I've definitely left some shows thinking, 'What did I just say? I take it back! How do I press delete?'
And there definitely are some drawbacks to performing personal material. People feel license to ask you literally anything ('So what does your vagina look like?'); they think they know everything about you from your show (great time to mention that I'm a nuanced human); and, I'll be honest, I worry sometimes it might affect my dating life (great time to mention that I'm single).
There's also the fact that I'm a woman performing publicly about sex. When I was touring Molly Brenner Is Not Coming, I had more than one audience member who...wanted to 'take on the challenge'.
Is it safe to do what I do? Am I going to be able to walk down the streets in Edinburgh without people shouting, 'I can make you come!' So far, fortunately, I've mostly felt safe, but it's a dicey world out there, especially for young, outspoken and sexually overt women.
Even with the drawbacks, though, the reality is that I love my job. Finding the humour in personal experiences, anxieties and conditions is my greatest passion. I have never been more nervous for a show than I was for the premiere of Molly Brenner Is Not Coming, and I have never felt more scared that I was a freak, a weirdo, or an idiot, but it ended up being one of the best nights of my life.
When people come up to me after a show and say that they connected with my material or that it made them feel less alone, it's worth all the vulnerability hangovers in the world. Oh, also, when people laugh (reminder that I'm a comedian).
So how do you decide as a performer what's too personal and what's just personal enough? After a lot of trial and error, I'm still figuring it out, but I think it all comes back to two things: what you're trying to say, and good old gut instinct. Does that one very personal detail align with your show's message?
And deep down in your gut, are you comfortable sharing it, or are you going to wake up the next day and want to press delete? That's the line, for me, at least.
• I'm Coming is at Sweet Grassmarket at 17:30 daily.
Published: 6 Aug 2019
What do you think?