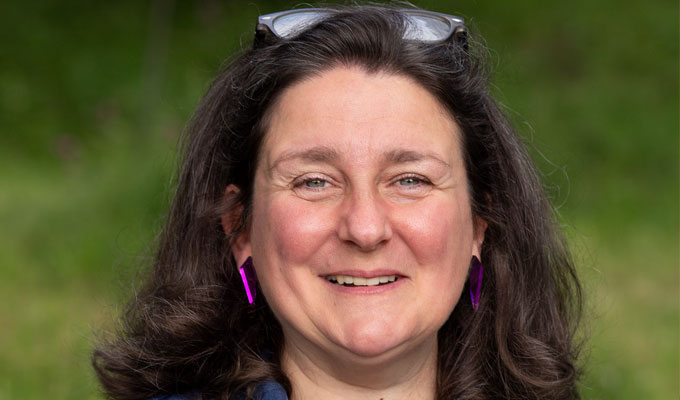 Why Edinburgh Fringe rents are spiralling
Many of those performing and working at the Edinburgh Fringe this year have been astonished at how much more expensive the already pricey rents have become for accommodation. Here Louise Dickins, managing director of Edinburgh lettings agency Dickins, explains what has gone wrong – and how it could affect the future of the world's biggest arts festival.
---
This year, I'll have been organising accommodation for the Edinburgh Festival Fringe for 21 years. 21 years! Crumbs, it's a long time to have been doing the same thing, year in year out.
My summers (well actually, quite a lot more of the year than that…) revolve around the Edinburgh Festival. Luckily, this absolutely extraordinary and magical thing, and all the brilliant people which make it possible, still gives me a complete buzz, 21 years on. I've had some of the best moments of my life at the festival and think there's no better place on earth in August than Edinburgh.
I've always felt proud to do my small bit to be part of making it happen, but I'm feeling very concerned about what I'm seeing at the moment and therefore the future of The Fringe. Here's why.
Since the Edinburgh International Festival and the Edinburgh Festival Fringe both started back in 1947, Edinburgh's ability to be elastic and absorb extra people in August is one of the key aspects to why Edinburgh's summer festivals have been able to thrive and grow as they have. But for the first time that elasticity is threatened. And that's got to threaten the future of Edinburgh's Festivals.
The threat is two-fold – supply and greed – and there's a connection between them.
The biggest impact on supply is due to recent changes to Scottish tenancy legislation. In December 2017, the short assured tenancy was abolished in favour of the Private Residential Tenancy or PRT.
For decades, there had been a pattern in Edinburgh, especially around student housing and flats in great locations for the festival. Edinburgh works as a venue for a huge festival because people often stayed in student accommodation, which was empty over the summer. Student leases tended to start in July and run for 12 months or in September running for 10 months.
Students were then sometimes given permission to sublet or the owners took flats back for August to organise their own festival let. There was an end date to leases which gave clarity and the ability to plan ahead.
Students knew when they signed the leases how long they'd be there for and my sense is that the system worked. This was also the case for other non-student flats in popular Fringe locations like the Old Town, Marchmont and Southside, which would be let for festival and holiday lets over the summer. Letting agents would advertise their student portfolio in December-February and then they'd know at that point if they were going to be available for the festival in August.
Now with the PRT, there's no end date to leases. 2019 is the first time that Edinburgh's summer festivals have been impacted by the PRT as students signed leases in the summer of 2018 that had no end date.
Letting agents wrote to students at the beginning of this year asking if they knew when they were leaving, but they didn't reply. This meant that the student accommodation that normally becomes available to book for the festival in January and February wasn't available.
Students tend to leave Edinburgh after exams in May. They now need to give just 28 days notice ahead of ending a tenancy, so many gave notice in early May. Their flats were then going to be available from June. May is way too late to be finding accommodation if you're going to be performing in the festival.
Owners needed to work out if it was best to take their properties back from June to early September so they could do their normal festival let in August. In the vast majority of cases, they've decided that does not make sense and they'd be making a financial loss if they did it.
So now the pattern has changed to student leases now often starting in June. We spoke to a long-term letting agent early this year about potentially marketing around 40 student properties that they have always let for the festival, but in the end none became available. And that's just one example of what's happened everywhere.
---
I would normally book Festival accommodation in February/March. This year I am still looking for two flats for Festival workers and it is not looking hopeful. I tried to book the same flat I booked last year and the landlord wanted 30 per cent more rent. He said he was trying to make up the loss of rent for the month of July. Festival workers cannot possibly afford this sort of rent hike in a year.
He has now rented to students for 12 months so it is not available at all. Edinburgh hosts the largest arts festival in the world, but it is in danger of frightening performers, technicians and staff away if they have nowhere to live.
– Fiona Burdett-Coutts, Assembly
---
One very strange anomaly of the PRT and student housing is that it applies to private landlords, but not to the university's own housing stock or any purpose-built student housing developments. This creates an unfair advantage for the university and purpose-built student housing sites and penalises private landlords.
For private landlords who do need to use the PRT, the new pattern no longer works for the Edinburgh festival. It's one of those cases of the laws of unintended consequences. And the impact of the PRT on the future of The Edinburgh Festival is potentially calamitous.
The laws of economics say that when an item is in short supply, the price goes up and greed potentially kicks in. That's happening to rents over the festival.
There are lots of owners who will accept reasonable rents, but of course, owners may try to get the most they can too. Guests working in The Festival are telling us they are finding rents being asked for flats in Edinburgh just too high and the recent trend of platforms charging on a per-night basis has pushed prices up further.
We were contacted about two New Town homes at the weekend that are advertised on an online platform. Their agent had just dropped the rents by a third to £7,500 for a three bedroom flat and £5,500 for the two bedroom flat because they didn't have any bookings yet. (As a comparison, at Dickins we'd be asking £4,650 for the 3 bedroom and £3,800 for the two bedroom.)
People coming to Edinburgh to work in the Festival just can't afford rents like this. Groups visiting Edinburgh for a few nights to see Fringe shows might be able to, but not if you need to be here for a month.
But if performers, staff and agents don't have places to stay that they can afford, then the knock-on effect will be far fewer shows for audiences to see. The biggest impact will be on larger theatre groups who find coming to Edinburgh very expensive anyway and normally stay in larger student flats.
We've been speaking to clients every day and there's a sense of panic about where people are going to stay and what this means for the future of the festival.
---
I've been promoting shows at the Fringe for over 20 years from 50 seaters to 1000+ seaters. Trying to book accommodation this year has nearly broken me and is seriously making me consider not coming to the Fringe next year due to the stress and cost it is putting on myself and my performers. Having the cast of Whose Line is it Anyway? housed is costing me close to £20k for three flats.
The price hike in accommodation is just not fair and the actual lack of good accommodation is what will destroy the Fringe with people deciding not to go.

My budget for accommodation was 33 per cent more this year and the actual state of the accommodation I have booked is worse than ten years ago. Something seriously needs to change or be rectified otherwise
Edinburgh will be pricing out all the performers and staff that help create, perform and
run the world's biggest arts festival."
- Brett Vincent, Get Comedy
---
The Edinburgh Festival will continue in some form of course, but how and in what form? In the 21 years I've been doing this job, this is the first time where I'm not sure what the future looks like.
I understand that there are conversations happening about whether the PRT is fit for purpose for private landlords of student housing. For the Fringe to be the Fringe the glorious range of talent, from school theatre groups to well-known comedian, all need to be able to come here or it just won't be the same – it won't be The Edinburgh Festival Fringe.
Its place as the world's biggest and best arts festival will be in jeopardy and that would be an awful state of affairs.
• This article first appeared on the website of Dickins letting agency
Published: 11 Jul 2019
What do you think?