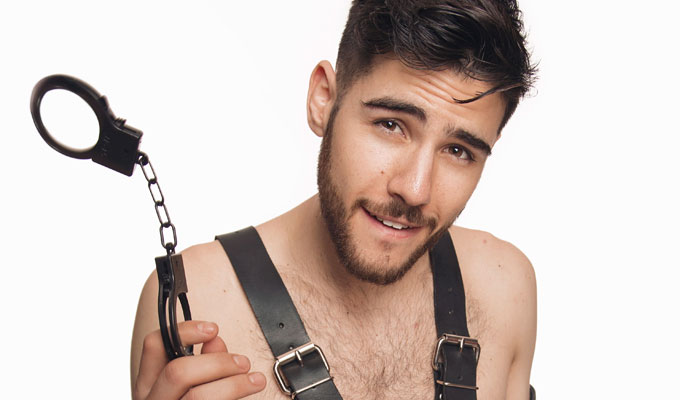 Comedy now values confessions as much as punchlines
Last year, Netflix released The Comedy Lineup featuring 12 of the most interesting and unique up-and-comers doing 15 minutes.
These mini-specials felt so different than specials 20 years ago. Not because they had less time and better cameras, rather they were personal in ways that stand up traditionally hasn't been.
Don't get me wrong, there were oodles of irreverent, observational, and whimsical humour, but these sets were built out of the identity of the performer.
They were the sets that I see every night in the bars and clubs. They were non-formulaic and raw. They were interesting. Stand-up is no longer about who can write the best jokes in a vacuum but developing and honing a unique comedic voice that is current and brutally honest.
This series, although discontinued, represents the newest generation of American stand ups that prioritise vulnerability and mandate that you aggressively 'be yourself' on stage.
With this in mind you wouldn't think that Hannah Gadsby's Nanette, which is debatably more tragic than funny, would shock the system. Critics adored it. Comedians hated it. Depending on who you ask, she's the Moses or Haman of comedy. To me, it seemed more like a natural progression of an artform already headed in that direction.
It's not always easy to pinpoint exactly why a comedian chooses to engage the audience without jokes. Drew Michael has a very different reason to stray off the premise punchline pattern than Mike Birbiglia who has a different reason than Amanda Seales. However, they are all in pursuit of giving an account of themselves.
In just the past few years, more than a dozen comics have released specials where they take significant time to get personal at the expense of more jokes: Hasan Minhaj, Mike Birbiglia, Dave Chapelle, Sarah Silverman, Jerrod Carmichael, Ellen, Bo Burnham, Chris Gethard, Trevor Noah, Patton Oswalt, Tig Notaro, Amanda Seales, and Drew Michael.
I think an important litmus rest of where the next generation of comedy is headed are the comics' comics. And with this brand of comedy proliferating, I'd only expect the genre to continue to experiment and grow in this direction.
My Edinburgh Fringe show is a discomforting autobiographical stand-up show where I use props, music, and dances to tell stories of having sex with dads, and I'm hardly alone. Many of my peers in New York City are working on their own shows and seeking spaces outside of comedy clubs to build it. Comedy clubs won't support this, so we look to theatres, cabaret stages, and bar basements.
Gadsby claimed she was quitting because of the jokes, but it was less of an assault on jokes than it was about prioritising her journey. And if you don't believe me, she's touring her next special now.
This new form of comedy values confessions as much as punchlines. It is political because it is personal.
While George Carlin mocked politicians, Sam Jay recounts a hate crime against herself. And I would be surprised if Sam or any of the other comics from The Comedy Lineup get hour specials and don't breathe their own versions of sincerity into the art form.
• Sam Morrison's debut Edinburgh Festival show Hello Daddy! is at the Just The Tonic Marlin's Wynd at 5.15pm.
Published: 8 Aug 2019
What do you think?