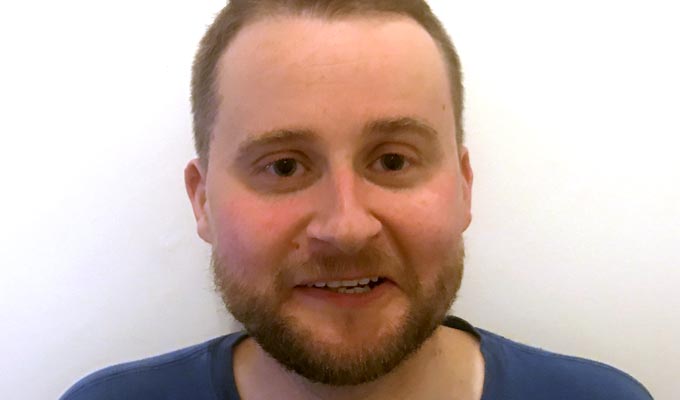 Opinion: Should we welcome Louis CK back to the UK?
Well, that escalated quickly. After he was caught with his trousers down in 2017, Louis CK promised the world that he would 'step back and take a long time to listen'.
Given that he has already staged a comeback, many would argue that he hasn't stepped back nearly far enough and nor has he taken sufficient time to listen.
Less than a year after holding his hands up, he was turning up unannounced at comedy clubs across America - appearing like the ghost at the feast, at a moment's notice, resulting in promoters having to advise punters to 'swim at your own risk', and honouring the refunds that many demanded.
This week CK announced his 'long-awaited' return to the UK. Last time he appeared here, nearly three years ago, it was to play a rare weekend of shows at the Hammersmith Apollo. This time around, for reasons that are perhaps entirely understandable, he opted to go underground: Just two tiny venues in Leeds; gigs that only the die hard fans will find out about, excluding the casual observers who might derail proceedings or take exception to his routines. Though in the light of his recent misdemeanours, it was probably surprising that he wasn't performing at the Me2 Academy.
Whatever you think of CK as a person, there is no denying his ability as a comedian. But in the light of his admissions of sexual misconducted is it still OK for us to laugh at his jokes? Especially anything that appears to in any way allude to the activities that cost him his career?
Overnight, he has gone from being the comedians' comedian – one of the most respected practitioners of the craft in the world – to a despicable low life who audiences are desperate to avoid.
When the email landed in my inbox, I was immediately suspicious. I wondered if it was an elaborate hoax. Louis CK live In Leeds? I studied the title carefully to see if there was an asterisk that led to the disclaimer: please note: Louis CK will not be appearing in person at these shows. Maybe, as is the case with David Lynch, tickets would grant people access to nothing more than a room with a computer upon which Louis would appear via Skype.
When I saw him back in 2016, looking every inch the successful salesman, suited and booted, there were printed reminders on every seat of the Eventim Apollo reminding us to refrain from recording the performance.
He has since taken this one stage further and banned smartphones altogether from his US shows, requiring attendees to surrender them upon arrival, locked away in sealed pouches until afterwards.
This is nothing new and in the age of social media oversharing, inevitable. This seems to be something of a growing trend. Chris Rock and Prince insisted upon it too. Signs were put up at the entrance of the venues the pop star played, requesting that there be no phone usage during the performance: 'The Artist wants everyone to experience the concert through their eyes and ears. Together.' These words should be chiselled into the walls of every venue.
It's not just the distraction that flash photography can cause for the performer, nor the lack of engagement from a member of the audience who has their head buried in their phone (not to mention the annoyance that this can cause those around them), it's also the risk of the material being leaked afterwards.
Many performers are clamping down on this because they don't want their content appearing online. Why would fans bother forking out top dollar to hear what a comic has to say when they can watch them on YouTube for free?
In Louis's case though, it cuts deeper than that. Inevitably, fans have been bootlegging his comeback sets and it is fair to say, he is not very happy about it. However, his unhappiness pales in comparison to the outrage experienced by those who learn of the content of his routines – ensuring that the offence spreads to those who weren't even in attendance.
Aggressively tackling this problem, CK has recently threatened offenders with legal action. Most have picked up on the irony of him requesting consent from audience members, when he has not always extended the same courtesy to his colleagues.
Why would he feel the need to resort to taking such drastic action? Was it to minimise the exposure of his material or limit the number of people finding out about his poisonous new routines, punching down at new targets and suggesting that he hadn't learned his lesson.
After hearing about the behaviour he subjected others to, women in particular are now apprehensive about encountering him and question what safeguards (if any) are in place to ensure that they are adequately protected.
Yes, he admitted that the stories were true (although he never officially apologised) and there have been no reported incidents of this happening since. Yet he is still very much at large and those nervous about his return are wondering what assurances are available to ensure he won't repeat his previous behaviour. Presumably, like a visit to the zoo, audiences enter at their own risk.
Can we all move on and forget about his past - draw a line in the sand and enjoy his comedy once again? Some would say not, because there is nothing funny about what he did. Should it follow that he be banished from the limelight altogether?
Those who continue to stand by him and go to his shows are accused of defending his morally reprehensible actions. They try to overlook his misdemeanours and enjoy his comedy (as thousands did before the accusations) and urge others to do the same. However, even the most rabid fan might think twice now before shaking his hand.
In the current climate, it is an increasingly brave move to plead allegiance to disgraced celebrities. It is social suicide to claim that you are a fan of a tarnished star. as you will be accused of siding with them and defending the indefensible. If you don't believe me, next time you're down the pub, just try giving the benefit of the doubt to Danny Baker.
But if we banned every celebrity for their conduct then the world would surely be deprived of so many great artistic endeavours. It reignites the debate over whether we can ever separate the artist from the art and enjoy what they do creatively, rather than who they are or what they have done.
Similarly, can a fan continue to appreciate their output even if they don't in any way condone their activity? Should they seek to publicly distance themselves from their fallen hero, but privately continue to enjoy their work? It brings a whole new meaning to the phrase 'guilty pleasures'.
CK's Portugal dates sold out in minutes and are still going ahead. Here however, it is a very different story, successfully campaigning for the shows to be cancelled. Democracy in action.
Morrissey suffered a similar fate last summer with his outdoor shows in Manchester. Bigmouth struck time and again with outrageous soundbites and people responded accordingly, and the gigs were pulled.
The message is clear: society will not tolerate bad behaviour, no matter how talented you once were. It seems that unlike Louis, the promoters of his UK shows were forced to to step back and listen to the deafening howls of protest, of the kind not witnessed since Trump's trip to London.
At the time of writing, rumours of plans to fly a giant inflatable Louis CK blimp over the Leeds venues remain unconfirmed.
Published: 17 May 2019
What do you think?