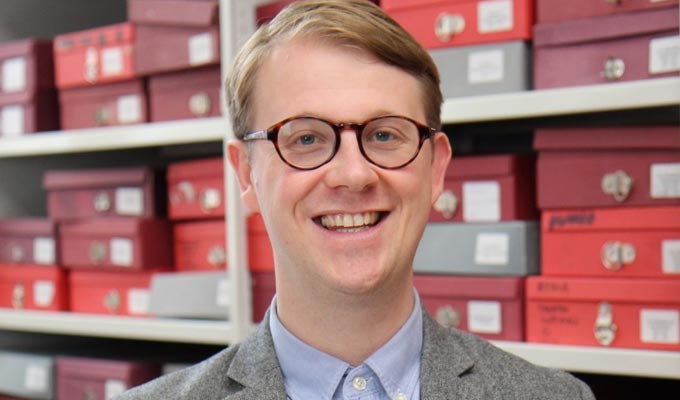 Opinion: Is comedy the most powerful artform of them all?
This year marks the 50th anniversary of both Carry On Camping and another, very different, British cultural icon: Monty Python.
From the saucy to the surreal, British comedy encompasses many tropes, traits and trends, but what does it reveal about the UK? It's no surprise that after the EU referendum, the New Yorker chose to lead with a figure inspired by the Ministry of Silly Walks walking off a cliff.
Earlier this month, the V&A opened Laughing Matters: The State Of A Nation, a new display exploring Britain through comedy.
The genre is an incredibly powerful lens through which to examine a culture; it is both for and of the people. How we see others reveals much about how we see ourselves. Are we laughing at or with? Do we get the joke or not? Are we an insider or outsider? Charting its evolution allows us to unpick the punchlines to explore how comedy has shaped, reflected and enforced ideas about 'Britishness' over time.
This is the first time the V&A's comedy collections have been given a permanent presence in the museum after it started collecting comedy material in 2010. In addition to more than 30 objects including scripts, sheet music, puppets, posters, cartoons and costumes, visitors can also watch classic clips and listen to contemporary comedians reflecting on their own practice.
From patriotic music hall songs to propagandist puppet shows, comedy is a wide-reaching tool for creating togetherness and otherness with wide-ranging results encompassing subversion, satire and celebration.
Disguised as entertainment, is comedy the most powerful artform of them all? In a deck of cards, it's the joker who trumps the pack; of Shakespeare's characters, the Fool is the wisest. Might this be why Ukraine looks set to elect comedian Volodymyr Zelenskyas as its next president?
Forever searching for its next victim, there is a worry that contemporary British comedy has become tame from a fear of offence. Take away the sexism, misogyny, homophobia, racism and what's left?
Intent and interpretations are increasingly impossible to define in an era of fake news and social media. But should we perhaps think of this in another way - is this all masquerading as anxiety – are the fear of failure and act of apologising simply typical British traits that we're unable to shake? Are we forever looking for excuses, for fear we should shatter the illusion of authority?
Empire may be long gone, but we're certainly living in its wake. What Queen Victoria herself would have thought of Aardman Animations' bossy-big-bottomed version of her appearing in the V&A alongside Spitting Image's Margaret Thatcher and a German nutcracker of Queen Elizabeth II we can only surmise. Hopefully she'll have been most amused…
• Simon Sladen is the V&A's senior curator for modern and contemporary performance.
• Laughing Matters: The State Of A Nation is a free exhibition at the Victoria & Albert Museum in South Kensington, London, open from 10am to 5.45pm daily.
Published: 16 Apr 2019
What do you think?