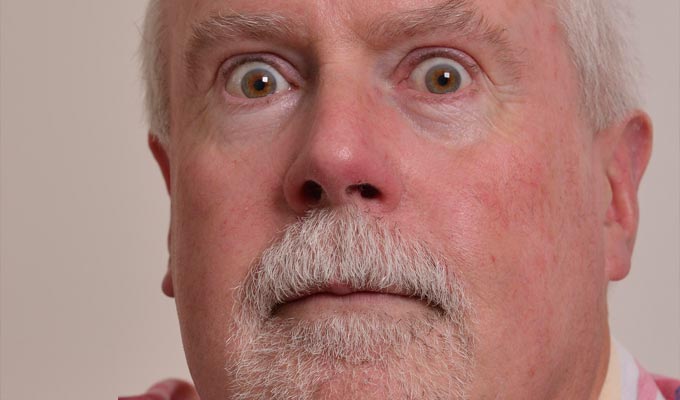 What promoters want...
I gig a bit and I always try to be 'professional; as well as funny – I research where I'm going, when I'm meant to be there, how long will the car journey take (and add a bit), where to park, etc.
I also book acts for my club nights and a few other gigs. And, I've found that there are several acts who don't do these things – far too many when you consider they are 'pro' comedians. They don't respond in a timely fashion to emails and texts, they arrive late for the gig, some don't even know how much they're being paid. So, when I book an act, what do I hope for?
Prompt and professional communications
It's often necessary to book a night by a certain date, or to receive bio, photos, etc., for publicity. So, if you can't reply now then just tell me that, giving a date when you'll get back to me. If you don't respond I may well move on to use someone else.
Easily available information.
Ideally have your own website with :
Bio: not your life history, just a career summary with some highlights. This eases the process of writing publicity material, press releases, etc.
Quotes: nothing better on a poster than a good, sexy quote. Preferably from a media or industry source, the more identifiable and well known the better.
Photos: I need to design posters. I can always use a head and shoulders shot. I need to use images in publicity posts on social media – I can use all sorts of shots in those. And please make sure that some of your photos are taken against a plain background – a background that contrasts with your appearance, hair, etc. That helps enormously with image manipulation.

Videos: if I don't know you, a well recorded video (with quality sound) recording of your full set might persuade me to book you. Hint: don't make this generally available on the web. Keep it private, send me the link, but don't put it where my audience can see it, else they'll have seen most of your act before you turn up.

Short videos: having offered you the gig, what I then need is 45-second to 60-second clip to use in Twitter and Facebook publicity posts. A taster, a 'titillator', to persuade a potential but wavering audience member to buy a ticket to see you. To me, these are the most useful videos and so few acts have them.
Contact details.
I usually ask for them. I fully intend to, but may forget. And, then, you're a little bit late and my heart is racing, it'd be so much easier if I could call you and find out how far away you are. Here's a wild idea: Volunteer your details, give the promoter your mobile number before you're asked. Brownie points accrued straight away!
Of course, we also want you to be funny, as well as professional…
• Richard Jay runs Wimborne Comedy in Dorset.
Published: 19 Nov 2018
What do you think?