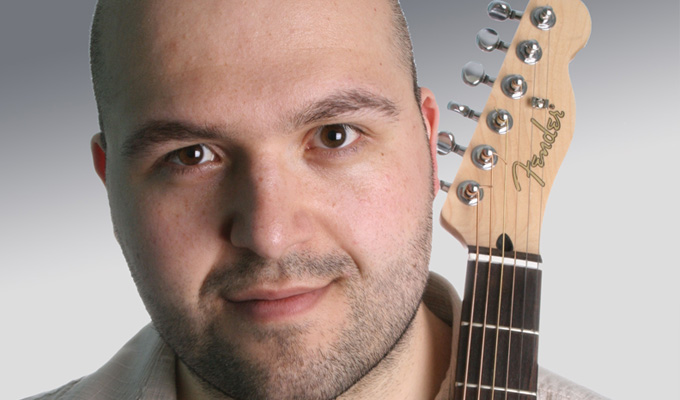 What sort of gig is it?
For us comedians, getting gigs is become ever-more competitive, as we fight to get bookings with fees that haven't increased in the last ten years.
What has exploded is the number of different types of gig available. Where once it used to be simple, here's a handy guide to the sorts of gigs comedians might be asked to do these days.
Paid: The rarest sort. A comedian goes to a venue, attempts to make people laugh and gets a fee for doing so.
Expenses: A comedian drives a few hundred miles to a gig at enormous expense, is stared at by an ambivalent audience and sent home with £10 which they spend at the nearest motorway services on something that used to be pastry.
London driver needed: Ideal for people preparing for a career with Uber. Someone uses an app (Facebook usually) to summon a driver to take some important people to a place. Everyone pretends to be friends. A little money changes hands.
Pay to Play: You buy a ticket to see yourself perform at someone else's venue because they haven't worked out a sensible business model for promoting comedy.
Bringer: You bring an act and an audience to a venue. Nobody questions what the venue offers in return.
Stayer: You commit to remaining at the gig until the bitter end, no matter how inconvenient or uncomfortable that is.
Easy double: Two gigs in one night. You turn up to a venue that's too far from the better paying gig you need to rush to, only to find that everything's running late, and you're in a race against time to mess up twice as many gigs as usual through being over stressed.
Open spot (rare): You perform ten minutes at an amazing gig surrounded by inspiring pro comics, whose work helps you learn your craft.
Open mic scene open mic night: A series of comedians who have never been to a real gig try to impress each other about how much they know about Bill Hicks. No audience members show up.
Real open mic night (rare): A comedian offers fellow comedians of all abilities a chance to try out new material in front of a friendly well-organised audience.
Abbatoir: A gig where the middle acts are always despised. Nobody tells them about this beforehand. The audience assume that middle acts are always shit.
Minor festival show: A mix of Pay to Play, Bringer and Stayer. You pay to have a venue, end up having to beg for people to come into that venue and have to continue doing it until the end of your run, no matter how depressing it gets.
If you want to make good money out of comedy, the best advice is to open a motorway services.
Happy gigging.
• Ashley Frieze is currently running a course on 'How to send upbeat begging emails to promoters', and can be seen at the sort of comedy clubs that tend to book the likes of him.
Published: 1 Oct 2018
What do you think?