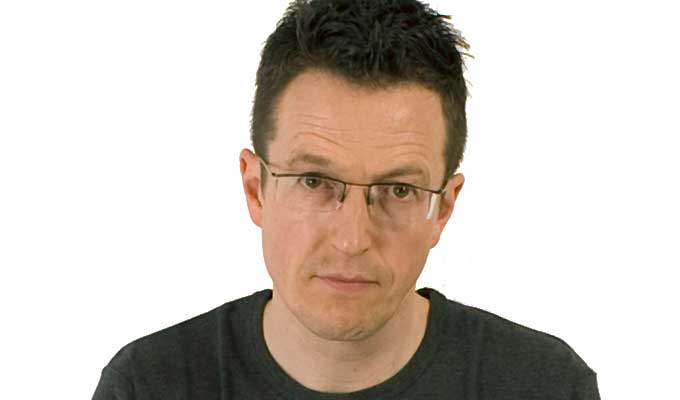 The perils of posting to YouTube
Recently I've discovered what it's like to be a stressed teenager in 2018. No, I'm not retaking my maths GCSE, and the only changes that are happening to my body are, some bits of it have started to sag a little.*
A month or so ago, I posted my latest comedy music video online. I think it's some of my best work. We were all really happy when we finished the final edit. But now I spend every other minute checking my YouTube channel, to see whether people are watching it. And if they are, are they liking it?
[In the time it's taken me to write those first two paragraphs, I've checked YouTube twice. In case you're wondering, 3 new views but no new likes.]
CNN's recent report on the effect of social media on teens and tweens highlighted their constant – often anxiety-inducing – fixation with likes. They aspire to a join the 100 Club, getting more than 100 likes for a post.
A 15-year-old girl told a story of a friend who changed her profile picture and didn't get her usual 200 likes. 'She was freaking out. The more likes you get, the greater your social standing. It means you're pretty and popular and it makes you feel better.'
Now I know exactly how she feels. One (wet) Saturday my video went up by 50 views in an hour. It was one of the happiest days of my life.
Three billion people, around 40 per cent of the world's population, use online social media. We're spending an average of two hours every day tweeting, liking and sharing on these platforms. So how come only 345 of those three billion have watched my video? (I've just checked again)
We all know that success on YouTube, Instagram, Facebook et al is the Holy Grail for struggling comedians. Bo Burnham started his career making videos in his bedroom, and posting them on YouTube. Mo Gilligan built his following on Instagram, and now he has a TV series and sells out two week runs at the Leicester Square Theatre.
But is it worth all the angst, watching and waiting (and praying) for those views to tick up?
Yes, of course it is! During the day I work for a large advertising agency, and we recently had a presentation from YouTube. There's a mid-level gamer who last year earned over $2.5 million from his YouTube channel. So God knows what Mark Ronson or Bruno Mars are pulling in.
At the moment, my views are going up by about 20 a day. So by my calculations, I will hit the magic million some time in June 2144. And until then I'll be in my bedroom, checking my phone every four minutes like a 14-year-old girl who's just posted a pouty picture on Instagram.
• You can watch Ant Dewson's latest video below. He'll be checking every 5 minutes to see if you do.
* By 'some bits of it have started to sag a little' I mean, 'all of it has been going south for ages, and shows no signs of abating'.
Published: 16 Sep 2018
What do you think?