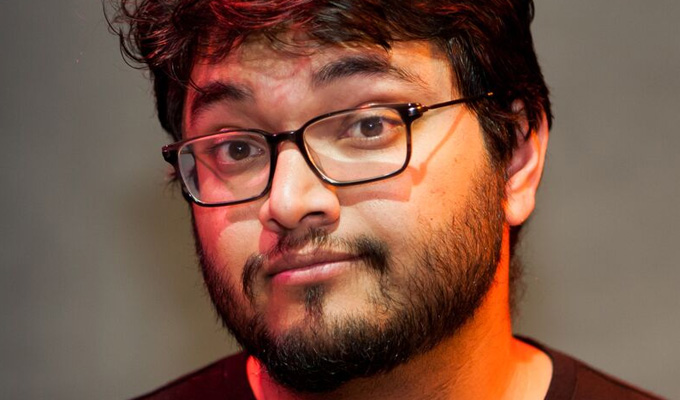 Hannah Gadsby can't tell me what to do
With the insane pace at which news is consumed and then flies past us these days, you can be forgiven for forgetting this, but thousands of years ago back in June, Netflix released Hannah Gadsby's special, Nanette, and comedy fans and comedians alike went absolutely nuts. Some people called it an absolute game-changer that redefined what comedy could be and others called it barely comedy since stand-up specials are defined by being only jokes.
Well now that enough time has passed and enough people have weighed in with their dumb opinions, let's just quickly get this out of the way: you dummies are all wrong.
Weirdly, both camps are wrong in the same way too – which is that you all just haven't watched enough comedy and that's probably why your opinions on comedy come off as so uninformed, you dumb idiots. Am I being too mean?
Anyway, for those who think that Gadsby is a game-changer with her style or ruining stand up by lacking jokes, I'd ask you to watch a number of specials from Tig Notaro, Neal Brennan, Hassan Minaj, and Cameron Esposito. Having serious moments are not new to stand-up and don't ruin anything in an objective sense. Hell, even Chris Rock took a moment for quiet reflection in his most recent special where he spoke of marriage falling apart. Comedy and all that is can be is simply is too big for whatever dumb bubble or box you want to put it in.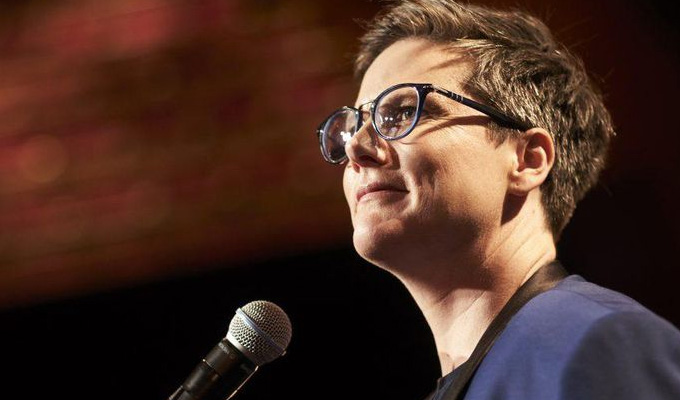 Now subjectively you can still love or hate Nanette all you want. Personally, I found it to have a really powerful message worth listening to and one earned by a pretty incredible series of jokes especially those revolving around art history. I also found some of the other jokes to be terrible. For example, 'I don't think laughter is the best medicine, I think its penicillin,' is actually really funny, but only in the era when it was written, which I'm pretty sure was the 1980s.
There were also other issues that I had with the special: namely that Gadsby seems to suggest that comedy shouldn't be self-deprecating or that certain stories cannot be told through stand-up.
As a reminder, I'm not here to say what Gadsby can or cannot do in a special, but I'd sure as fuck appreciate it if the same was applied in the reverse manner as well. If those were statements by Gadsby that were meant to apply to just her own comedy then fine, but if they were meant to apply globally to all the other disenfranchised people who became comedians, then she can go fuck herself.
As a person of colour who has also been assaulted, I'll do whatever I want on my stage. (Hell this year at the Edinburgh Fringe, I'm talking about one of the times I got assaulted, and I'm doing so through the only language I feel comfortable with: jokes.)
I'm not escaping a traditional stand-up comedy set of rules only to be put in a different one by people more sympathetic to Gadsby's rules, because that only continues the flaws of being overly critical. Furthermore I disagree with those statements. A lot of stand-ups can talk about serious issues and get a laugh. Hell, a lot of times you can get people to consider just about anything if you add a joke in. I can be self-deprecating if it gets people to consider my authentic experiences as a brown guy. That's not to say that you should turn into a minstrel show, but to be fair if that's what you got from what I just said, you probably suck.
And as a brown man, for what it's worth, I did take offence (even if it's not completely fair) to Gadsby saying she was quitting comedy to tell stories. That is not the moral high ground. Or even more accurately put: my response was, 'cool the white comedian wants to tell stories and knows that society will now still listen to her anyway'. As a brown man, if don't tell jokes, people don't listen.
Maybe they should, but that's not the world I live in. In my world, if I don't tell jokes, no one wants to hear me speak. And when I do speak, I can get ideas across, I can talk about my assault, and I can still make people laugh. Hell, that might be the only way I feel comfortable when talking about it.
That being said and all my blustery New York dickishness aside, the uproar both good and bad to Nanette has actually been really good for comedy.
Although the powerful special isn't some new kind of comedy, its backlash and praise have caused a lot of comedians to experiment with their hour-long shows, and that is awesome. At the Edinburgh Fringe alone, just a few months after the special, you can see comedians trying new things and that is pretty darn cool.
American comics here have been better at trying to have serious moments in their show, and UK and Australian comedians have been more willing to try to tell 60 minutes of jokes. Good! The more people experiment with their own comedy, the more audiences get exposed to all that comedy can be, and if that is the lasting impact from Hannah Gadsby's new special, than maybe you guys weren't so dumb to get that fired up from it.
• Sid Singh tweets at @MrSidSingh. His show American Bot is on at Just the Tonic at The Mash House at 6.25pm until August 26.
Published: 22 Aug 2018
What do you think?