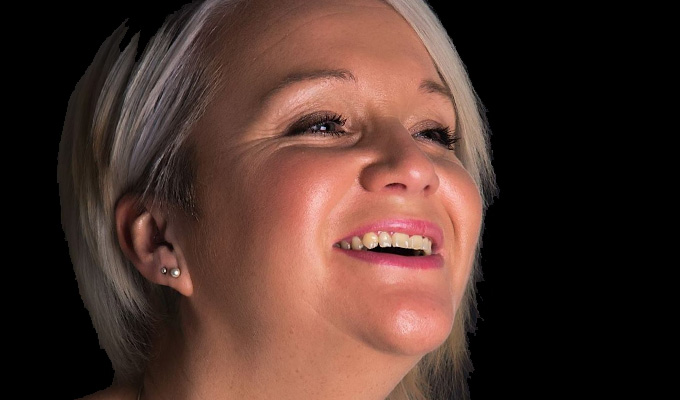 'How can somewhere so busy feel so lonely?'
'How can somewhere so busy feel so lonely?'
This was my first observation after attending my first ever Edinburgh in 2011. It's a big beautiful city packed with thousands of performers and punters and yet I felt so alone. Seven years on and I am yet to take a solo show to the Fringe because I'm worried about how it will affect my mental health.
Between 2011 and 2015, all my Edinburghs were a mixture of long bouts of loneliness, coupled with heavy drinking and occasional fun stuff.
2015 was my breaking point when I decided to take two shows to the Fringe, a daytime kids' show and an evening compilation show.
My day consisted of an early start, drive to the closest free parking, walk the two miles in to the centre (except on Sundays when parking was free in the centre, I loved Sundays!), set up the room for my kids' show from scratch including moving all the restaurant tables and chairs, setting up the whole PA system and cable tying all the chairs together – every day – get changed into my unicorn onesie(!) and then I would go and flyer for three hours before the show started, guest spots afterwards on other kids' shows so I could exit-flyer those shows, get changed, flyer for my other show for three hours, head to the venue, do the show, walk two miles to my car, drive to my accommodation. Sleep and repeat.
During these days, I would rarely see anybody that I knew and towards the end of the run not only was I exhausted but I reached my limit with my mental health. Without a few comedy chums who rallied around me, I don't think I would have made it to the end.
So far the past few years, I have made the decision not to attend Edinburgh with a show. Instead I go up for five days near the end of the Fringe and spend my days supporting my comedy colleagues by being at their shows if they need me, taking them for a coffee and a chat, walking up Arthur's Seat with them or alternatively just giving them a massive hug and telling them how well they're doing.
Every year I follow everyone's progress on Facebook during the Fringe and I can see signs of people struggling. So all I can say is, if you are there performing make sure other performers around you are doing OK.
If you're not doing well yourself, please reach out to someone around you to help you through the hard times.
If you're visiting the Fringe, please offer a little of your time to the performers, just for a sit-down and a chat about something other than the festival. It may not seem like a lot, but it will help more than you know.
Anyway, happy Fringe everybody! You are all built of stronger stuff than I am and I applaud you all.
Published: 21 Aug 2018
What do you think?