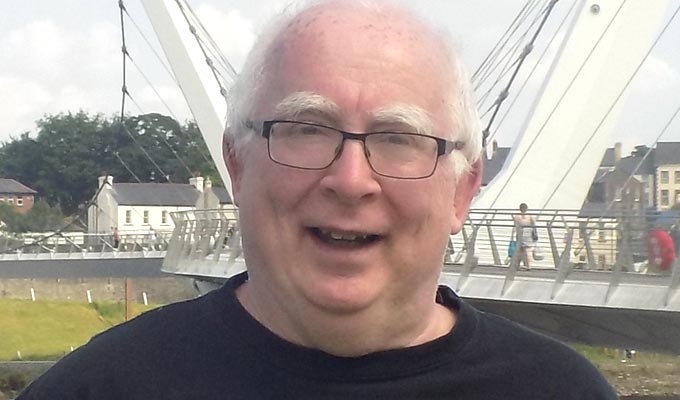 Jokes of the Fringe: An alternative list
After Dave named their Top 10 Jokes of the Edinburgh Fringe this morning, Tony Kinsella comes up with an alternative list.
1. 'I went to Milton Keynes last Tuesday. It were shut.' Marty Hackjoke, Unpleasant Dockyard, 'It's A Mad Mad Madhouse', £25.
2. 'My boyfriend is passive aggressive. He sits on a cushion every time he verbally abuses me.' Molly Coddle, 'I Hate Blokes,' Cow And Gate. Free Fringe
3. 'She is so fucking confused about Brexit, they should call the fucking Prime Minister Theresa May-Knott.' Rick Slick, 'Olitics... Taking The P Out Of Politics,' The Red Room, £12.
4. 'My Asian girlfriend is sex-mad. I call her Pussy Lahore.' Susi Chan, 'I'm A Lesbian Me,' The Cat House, £3.50
5. 'Donald Trump is such a stupid twat, he thinks the fucking nuclear fucking button is just a fucking app on his fucking cell-fucking phone,' Brad Boston Junior, 'Sticking It To The Fucking Fuckers' The Merchandise Factory, £37.50.
6. 'Hey, I was on TV in the 1970s... but I'm not on the Operation Yew Tree blacklist... Yet.' Giles Zedlist, 'Look At Me, Look At Me, Look At Me,' The Slippery Slope, £2.50
7. 'How many three-toed sloths does it take to change a light bulb .... eeek eeek aaarrggghhh, blumbuddy blum blum, I am Napoleon!' Ed Case, 'When Did You Last See Your Da Da?', Ward 15, bucket donations, visiting hours only.
8. 'My girlfriend said I'm too possessive. So I locked her in the basement,' Russell Mockweek, 'Let's Get Edgy, Assembly Rip-Off Rooms, £63.50.
9. 'Isn't it weird that funeral begins with the word fun? It's like getting married in Eastern Europe ... in that place called Split which I think is in Croatia or something.' Ernest Topic, 'Me Nana's Dead,' The Bee Jay Rooms, donations to a sad charity.
10. 'E-cigarettes... what's that all about? I think they're cigarettes smoked by people in Yorkshire,' Michael Flattyre, 'I Like To Notice Things,' The Dead Zone, call it a tenner.
Published: 20 Aug 2018
What do you think?