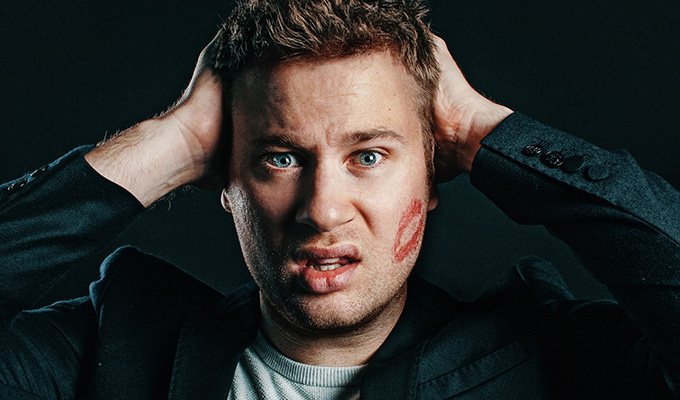 How the Golden Girls and Margaret Cho made me a comic
It's time for me to finally admit it, I never really found Jerry Seinfeld that funny. Coming of age in the 1990s, it was impossible to escape Jerry and his humour and the universal acclaim that surrounded him. He was as overexposed as slap bands and Ace of Base
As a little baby queen awaiting my throne, I was puzzled by the world's perception of humour and how it didn't incorporate the things my friends and I belly laughed at. When you're a bunch of theatre kids with as many sexualities amongst you as ethnicities (and in West Auckland that is LOTS), the 'funny guy at the pub' shtick just doesn't translate.
Instead, we quoted Golden Girls, Phoebe from Friends and Samantha from Sex And The City at parties. I naturally gravitated towards these characters, like a cosmic force pulling me into their unorthodox humour.
Back then, seeing four women past the age of 50 on TV in the best comedy of its time was so fresh (yet sadly didn't seem to open doors for older women). Phoebe was seen as the 'crazy quirky' one because she dared to be herself when surrounded by 'normal' people. Samantha was labelled the 'wild' one because she owned her sexuality in a way we'd never seen on TV.
For a baby comic in the making, it was these TV characters who assured me there was a place for my humour in a world that forced people to watch the same comedian in different incarnations over and over before passing it off as 'one of the greats'.
When YouTube came out in my late teens, it was a revelation to discover Margaret Cho. A smart, razor-sharp American comic who was so irreverent she stirred up my inner comic and made me start to ponder the path of stand-up. I would watch her with my friends and howl with laughter, feeling so alive that a comedian had voiced parts of my experience and the humour that surrounded it.
I didn't have the luxury of loving comedy from when I was a toddler. I always want to be interviewed by Oprah (aim high, Howie) and say something like: 'I knew I wanted to be a comic when I was an embryo, but I simply had no access to diverse comedy. All I had was a wildly funny family and even crazier funny friends to bounce off… and Cho changed that.
From there, it was a quick descent into comedy. I started watching Chelsea Handler on her show Chelsea Lately, and read her books with glee as I devoured stories of one-night stands and mean boys and bad dates.
This led me to Natasha Leggero, before Sarah Silverman, Tiffany Haddish, Chelsea Peretti. I slowly started to envisage my first gig and write jokes about getting pubes stuck in my throat during a classic BJ (art imitates life) and obsessing over boys texting back (they never did. First one that did, I married).
Then one day, I stumbled upon the album Cutting by a then unknown Amy Schumer. Her vibrancy, playful nature and quietly political jokes awoke the desire to do my first gig…that was nearly five years ago. I feel like I am the only gay Kiwi boy from West Auckland who grew up in the church of Scientology, married an Italian and listens to Nicki Minaj obsessively. Who else would hold that torch if not me? The answer – no one.
I often giggle to myself that watching the greats made me go 'I can totally do that!' Ahhh, the delusional incoherence of the stand-up comedian – watching someone as talented as Amy Schumer and thinking: 'I could do this - Amy WHO-mer?'
But hearing different voices fosters the next generation of talent. We don't know who the greats truly are until we all have the opportunity to speak up and make people laugh. We have seen comics rise through the ranks and shine (can I get a Joan Rivers?), but how many other Joan Rivers were out there who didn't have the chance? Too many, I bet. Let's make sure we don't let any more fall through the nets because they're not like a pre-existing comic.
And Oprah, if you're reading this – I'm ready for my interview.
• Jake Howie: Read My Lips is on at Just The Tonic at the Caves at 21:30
Published: 19 Aug 2018
What do you think?