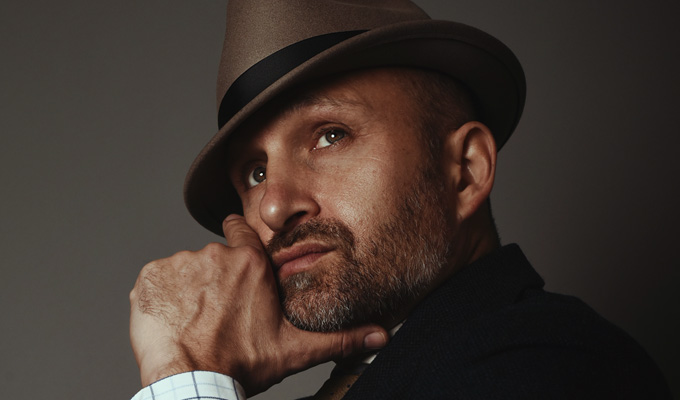 Trade shows are for schmucks and braggards
A long time ago, I got myself booked to perform at a trade show. My job would be, over the course of a long weekend, so generate a modicum of interest around my employer's stand by doing little shows.
I'd never worked at a trade show before, and it was such a roaring success, that I've never done one since either.
The thing was held in a huge hall in Barcelona, and this particular event concerned itself with the tertiary business of the airline industry – meaning everything you get on and around a flight, that isn't actually involved with flying. So, we're talking airline food companies, people who make the drinks trolleys, in-flight entertainment outfits, eyemask and earplug manufacturers, and, in my employer's case, people who make the handsoap in the bathroom. It was a bleeding-edge showbusiness thrill ride all the way. Also it paid the rent, so shut up.
The fluorescently lit, stale-aired hall was mostly populated by one of three kinds of company.
There were the colossal international mega-brands. They didn't really need to be there – certainly all their sales for the next five years had already been sewn up in much less public meetings. But they had the money to dominate.
The Mars stand alone took up almost a fifth of the whole place, right slap bang in the centre of the hall, logo-covered truss reaching high above the rest of the temporary skyline. There wasn't a place you could stand and not have some piece of Mars branding in your eyeline. High energy music thundered from their area, while models in oh-so-revealing-yet-tasteful evening gowns handed out mini chocolate bars by the shovelful.
It was super unsettling to see such brash and basic approaches to getting attention being used, and even worse to see how well they worked. No argument was made that they were there for any other reason than simply and only because they could afford to be there, and could afford to be bigger than anyone else. They had enough money to drown out not just the competitors, but everyone else too, so of course, why wouldn't they? It was boorish, arrogant and yucky. And everyone else there hated them, but that didn't dislodge the perfect smiles on the free chocolate ladies.
Then there was the other end of the scale. Doughy looking white guys the wrong side of middle-aged standing behind the counter of their small to mid-size stand. The branding not quite covering the white plastic backdrop. Gaps showing. Maybe a screen looping a showreel that the wife's brother made for him. Every minute of his weekend spent struggling to keep evidence of his desperation on the inside. Don't show it. Project relaxed confidence, just like that book he read a bit of on the plane said.
These were people who needed to make a deal. People for whom going back home with a sale was vital. And to steal a line from The Seven Samurai, it was so obvious. Perhaps a house had been remortgaged, maybe money had been borrowed, but either way, the map made of sweat patches in their shirt, and the way that they twitchily snapped at the assistant they brought with them told the whole story, and anyone could see how it was likely to end.
Then there was the third group – the group to which my employer belonged. People who were there because, well, they just went every year. It had long since stopped being a trip that was discussed, something for which the pros were levelled against the cons, and a decision made. Nope. It was simply the thing they did at that time of year, every year. A corporate habit.
This was conceivably worse than either of the previous two categories. To do something without thinking, just because it's a thing you do, is often a dumb move, right? At least take a look a the likely benefits versus costs, rather than just figuring, well, we'll see some people we kinda know, and we can go back to that nice restaurant we went to that one year. Maybe there are better restaurants in other places, that don't require the hiring of floor space in a hall, is my point.
The more I wandered around and took in this Lego Duplo version of the class system, the more it dawned on me that there were really only two people making money in this hall. The hustling burger guys in the corner, selling the only hot food in the whole place, and overcharging like demons, and the people who run the whole damn thing.
They were doing pretty peachy. Mars will be back next year, throwing bin bags full of cash at them, to infect more square footage. The sweaty guys might be back for one last try, or if they've gone under by next year, odds-on there'll be someone similar with big dreams and a depressed accountant, to take their place.
Looked to me like the whole thing was a bit of a con, designed to fool poor hopeful schmucks into sliding their last chips across the table for one last roll of the dice, while flattering the big names into spending ever more mammoth amounts of money to make sure their signage is bigger than anyone else's.
In completely and utterly unrelated news, I'll be going back to the Edinburgh fringe next month. I'll be doing my all-new show Mat Ricardo vs The World every lunchtime at the City Cafe. I'll also be making a return to street performing, so come say hello if you see me in either of those two places.
At that gig in Barcelona, every day, during my first break, before the place got too crowded with banal boys in blue suits barking bants into BlackBerries, I'd take the big fabric tote bag I'd been given by one of the other stalls, and fill it – literally actually fill it, with Snickers and Twix and M&Ms and Revels and even, goddamn it, Tracker bars.
I ended up taking back home, basically, a sack of free chocolate bars. I sealed it with gaffer tape and checked it in and the airport and everything. It filled, and re-filled, a big bowl in my little flat. Lasted us months.
• Mat Ricardo is Chortle's variety correspondent. His website is here, and he tweets here.
Published: 2 Jul 2018
Recent Opinions
What do you think?