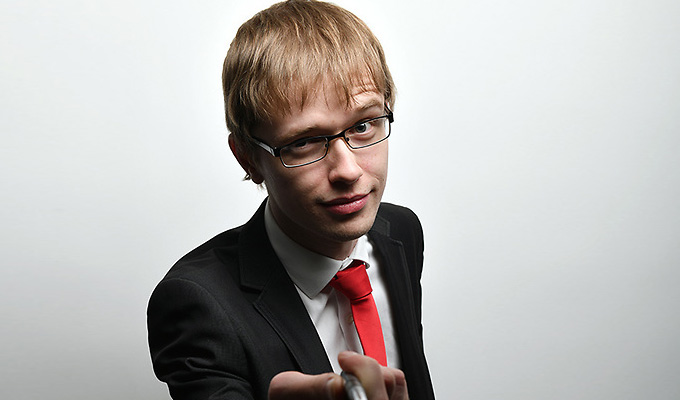 Funny business: how to make money at the Fringe
If there's one thing you'll hear everyone at the Fringe complaining about (apart from the price of beer and that review they totally didn't deserve) is just how much money everyone is losing. Venues charge thousands just for the room, and then the cost of advertising often matches it.
Yet the festival prints more than 2 million tickets and generates nearly a quarter of a billion pounds, so how can something that sells so much produce so little for the artists? Well the truth is simple – if you want to make money at the fringe you have to make it your priority. Here are my top tips for turning your labour into wealth.
Sell a show that people want to see
Here's a harsh truth: not everything can be successful. You might have the best absurdist theatre piece on living with mould in the world, but the sad truth is if it doesn't have appeal to a large enough group you just can't make it profitable.
Don't confuse this with 'putting on a good show'. Quality can only sell something if it's a quality version of something people already want to see. Think about what you want to say in your show and how you can make that appealing, have you hit upon a zeitgeist, have you got a unique angle you think will surprise people? Heck, if you like you can even 'cheat' and capitalise on existing intellectual property to make your show into something people can understand at a glance.
Selling a show is about presenting a product, and if your product is displayed as a confusing mess, nobody will want to buy it. Make your advertising clear and consistent, make it recognisable and make it stand out.
You should be able to look at your flyer and poster and immediately be able to tell what genre it is, who it is for and why it is good. If you can't, you're not selling anything anyone wants.
Spend what you can afford
Here's the single most infuriating sentence I've ever heard: 'If I sell out every day I can't make my money back.'
What. Are. You. Doing?
If your expenditure is so huge that your show cannot succeed in making money why on earth are you even doing it?
Comedians are so quick to lose money for their work because they know it's the most fun job in the world (most of the time) but if you snooker yourself before you've even started playing it can only be seen as financial self-harm.
Sit down and figure out a realistic budget for expenditure – will spending another £2,000 on outdoor advertising realistically generate more than £2,000 of return?
Here's another secret – selling out means absolutely nothing if you didn't get anything for it. All you are doing is lining other people's pockets with your labour, and if anything you should have more self-respect than that.
Mutually assured success
Doing the Fringe alone is hard – no, worse than that, it is actually impossible.
In a city of thousands a shout is as good as a whisper, so the only way to get your voice raised is to take on more voices. Get people involved in your show who will see return for their work if the show succeeds.
For some shows this is easy (improv and sketch troupes can lean on each other to share labour) but always make sure everyone you work with has a tie to the show where possible.
I often ask everyone buy a stake in the show so that returns are directly linked to the success of ticket sales. It can be stressful to do this, but as your show succeeds, morale increases and people feel the momentum of a success. Plus if you divide up costs, each bite of your bank account hurts less.
Free or paid?
Being a festival of leftist Trotskyites hell bent on the destruction of western civilisation, some of the shows are 'free'. It's a bit of a misnomer all round, audiences pay what they want and some of the 'free' festivals actually charge a nominal fee.
Regardless, the economics of free versus paid essentially comes down to one significant factor: what do you actually need?
If you're a stand-up with a mic and little else you have to ask why giving a paid venue thousands of pounds to let you stand in their room is worth all that money? Similarly, if you're a high-tech theatre show there's no way that back room in the pub will accommodate your lighting requirements.
This is a pretty easy filter, but it gets more refined from there. If you're doing a multi-act showcase odds are unless you have a big brand backing you you'll actually do far better as a free show, as audiences 'take a punt' on it.
My most profitable show was a multi-act stand-up show with guests just off the Royal Mile at 2pm. We filled the room easily because all five of us flyered, we had the right room at the right time and it was so easy for the public to stroll in and enjoy it.
Unfortunately you can't really control what slot you get but you can easily rationalised if your show is something that justifies upfront payment.
There are loads of stand-ups playing this festival, and unless your brand sells on name alone, odds are folk won't pay to take a chance on someone they don't know when there's someone else you don't know doing it for free.
Remember – you are always competing with a free version of your show, justify the cost.
The religion of advertising and the science of flyering
Nobody has any idea what advertising works at the fringe. Genuinely, absolutely nobody can point to any ticket they're ever sold and say that it was because of that massive billboard they put up on Princess Street.
The return on investment on magazine, billboard and digital advertising is a giant question mark with price tag on it.
As a result we all plough our funds into the industry and take the whole thing of faith. And you know what? You probably will have to as well. There are so many uncontrollable, unknowable factors in the return on investment in advertising at the Fringe that it ultimately comes down to gut instinct and pragmatic spending.
This applies to all advertising except one (and it's the one you probably hate the most). Not only does flyering work, it is the only form of advertising you actually see the results of. If you recognise your audience from the Royal Mile that's a direct result of your efforts, and it's important to know you have some control over your success.
Never let anybody tell you, 'oh you don't have to flyer.' Unless you have sold out your run, you need to flyer.
Other people's opinions
If you are anything like me reviews will eat up your headspace at the fringe. You might hear about how nobody reads their reviews, but unless you're a TV comic with a publicists and agent you probably need to.
This isn't to see them like they're grades on an exam, but because a review is the only type of advertising you can't buy (well, you can buy them, but you can't guarantee they'll like it).
If you get a good review put it on EVERYTHING as it puts confidence in any potential audience. If you get a bad review just never ever talk about it to the public. These things sink fast in the search engines if left alone and you'll never be able to turn a review around.
By all means bitch about it with your colleagues, but don't post online, don't tweet about it and don't even THINK of contacting the reviewer (critic is just as much a job as comic, in that a lot aren't paid and just want to be creative for a living. You don't like being heckled and you agreed to it, they did not).
So that's my advice anyway. I do want to say that for a lot of people making money isn't the point of the Fringe, and I respect that.
If you have something powerful you need to say, or want to get a foot on the ladder then by all means take a different tack, but remember that working for free is a sucker's game, and paying to work is worse. Now if you'll excuse me, I have to drive to Huddersfield for an open spot. I've been promised progression.
• Lewis Dunn will be performing at the Edinburgh Fringe in his profit-making Doctor Who improv show Any Suggestions, Doctor? An Improvised Adventure in Space & Time at 4pm at Sweet Venues Grassmarket, as well as losing money doing AAA Stand-up at Underbelly at Underbelly Cowgate at 6:20pm. He is aware of the irony.
Published: 29 Jun 2018
What do you think?