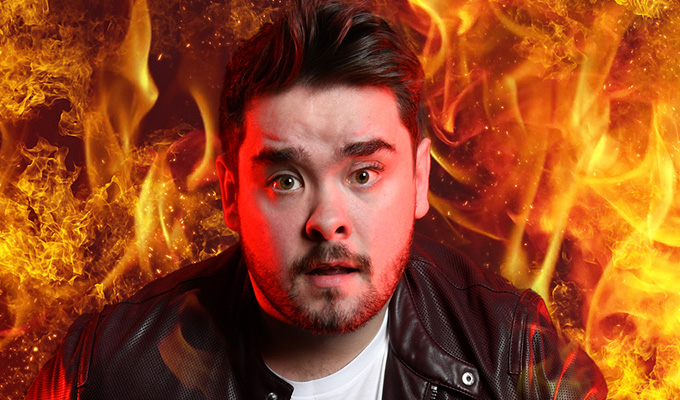 Why class is also a diversity issue for comedy
Last week, the BBC's comedy chief Shane Allen said that the times where our genre has been dominated by 'white Oxbridge men' is over. I was delighted to see that middle word finally added to the term 'white men' when discussing this issue. It's a huge step forward for TV comedy in the pursuit of genuine diversity that represents everyone. A real sign of progress.
The whole point of diversity is representation. So, I'm really hoping with this new approach from the BBC; myself and other people I live among will be able to look at the TV bills and feel genuinely represented. That'll happen with class, upbringing, geography and personal stories finally being taken into account.
Until now, diversity seems to have been relegated to just three categories; sexuality, race and gender: when in reality it is so much more complex than that.
I am not represented by the Oxbridge men on TV and nobody from anywhere near where I live feels represented by them either. I know that they are straight white men, and so am I, but that is where our similarities end.
I feel as represented by them as I do by Theresa May. I identify more with Gina Yashere than I do with Hugh Dennis. She's from a tough, working-class background - that's something I identify with more than the usual three things when we talk about representation. (I absolutely adore Hugh Dennis, by the way, he just doesn't represent me).
Finally we might be able to get the regional voices that are so clearly lacking across all TV comedy. Where are all the accents? Why does everybody sound the same? Do you know how many great Geordie comics there are? Mancs? Whatever you call people from Leeds? My lot, the Scousers?
There are loads of them, from loads of different regions, with distinct comic voices and powerful stories to tell - it's about time they were heard. The only Scouse voice on TV at all right now is an idiot on Love Island who thinks Brexit is going to mean we don't have trees anymore.
I think a possible explanation for the lack of these accents and voices is that most acts on these TV shows are based in London. I signed with a very well-known agent last year and as soon as I told my colleagues, they'd all immediately ask when I was planning on moving to the capital. Why? Because the assumption is that; if you have any level of ambition with regards to a career as a TV comic, you will have to live in London.
The kicker, is that at the moment that assumption is generally correct. One of my favourite TV shows is Mock The Week, however the last four series (series 13-16) haven't had a single act on the bill who has never lived in London, or very near to it. That has to change. If a panel show has a white man, a white woman, an Asian man, a black woman and a gay man on the show, but they all live in the same place and/or went to the same university - how is that diversity?
If we want genuine representation for regions of our country, then let comics stay among their people and close to their roots. All people, especially comics, and their stories are direct products of their environments. Let people represent their cities and demographics, from within them. Honestly, the trains in this country aren't as bad as they're made out to be and we're happy to sit on one for a few hours to get to a meeting or, especially, a TV recording.
I'm sure a few people will be reading this thinking: 'Well, what about the likes of Peter Kay, Kevin Bridges & Jason Manford? They're all working class lads, who don't live in London and they were booked for these shows' and you're absolutely right. And look what happened with them - they're three of the biggest comedy stars this country has ever produced, all of whom have huge support from their home towns and their demographics nationwide, because they genuinely represent them. It's time to start breaking through new talent for these demographics to identify with.
We must create a fair, mixed comedy industry which unites people, celebrates differences and inspires a future generation of talent to give comedy a go, regardless of where they live, who their parents were, what school they went to, what gender they identify as, who they find attractive and the colour of their skin.
TV needs a diverse range of voices that includes white, working-class men who grew up on the breadline and for a while I've been fearful that this might be a voice we lose from TV comedy, when clamping down on the undeniable domination of white men.
So I say to Shane Allen, thank you for using the word 'Oxbridge' in your quotes and showing that someone is finally considering the baby when throwing out the bathwater. I hope it's followed across all TV comedy, not just one broadcaster's scripted department, because this is progress.
There are some great producers, commissioners, agents, comedians and bookers out there who want genuine, inclusive diversity in comedy where progressive voices can be heard. So, let's talk.
• Adam Rowe will be performing his new show, Undeniable, at Just The Tonic at the Caves at 19:40 daily during the Edinburgh Fringe. For tour information, visit www.adam-rowe.co.uk
Published: 25 Jun 2018
What do you think?