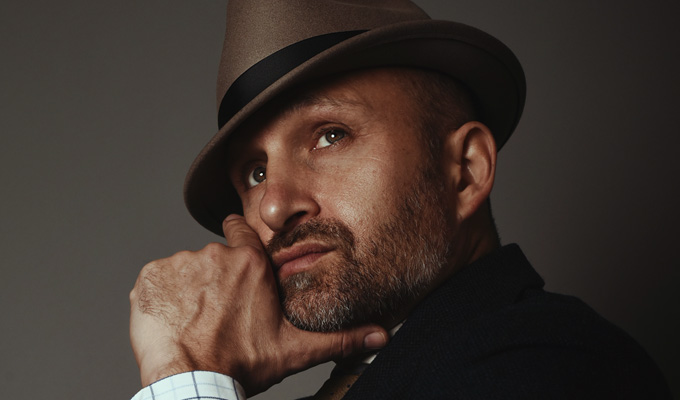 How street performing got me punched in the mouth
I have, on the left side of my bottom lip, as it touches my teeth, a little bump. Sometimes, I find myself running my tongue over it, and when I do, I remember how I got it.
A decade and change ago, I was booked to do some street shows at a summer arts festival in a pretty English town. One of those nice, easy gigs, where I'd roll up to the high street, there'd be a crowd already waiting, I'd do my thing, have a ball, and not have to cheapen the whole experience by asking for money afterwards.
I was scheduled to do two shows over the course of the afternoon. The first one had been really enjoyable – a big, rambunctious crowd who were as up for laughing and clapping as I was for encouraging them to do so. The second show, later in the afternoon, was bouncing along in much the same manner. Except for one kid who had pushed into the front row and was heckling.
Now don't get me wrong, I don't expect my audience – especially in a street show – to sit politely in respectful silence punctuated only by correctly-timed laughs and applause. It ain't opera. I encourage a bit of fun, good-natured dialogue.
As I've written in the past, part of the beauty of street performing is in its unpredictability, and the audience are often a key part of that. But this kid wasn't being particularly interesting, or funny. In fact, he was mostly shouting the word 'wanker' at regular intervals.
I mean, sure, funny the first time, but after the 17th, it's just getting in the way of the fun, and worse, stressing out parents who aren't super-keen for their own kids to be hearing this kind of thing. It fast becomes my responsibility to shut it down.
So, I played with the kid a bit, did some gentle put-downs, monkeyed with his hat, generally gave him the attention that he wanted, until he realised that he didn't want it any more. He vanished out of the audience, the crowd relaxed, and I finished up the show. All fine.
I start to pack my props away and I'm clapped a little too hard on my back. I turn around to see someone I know. A fellow street performer. I remember that this is his home town, so I smile and say hi. He tells me that if I ever talk to his child that way again, he'll kill me.
I look confused, until I see that his son, now standing next to him, was the kid yelling 'wanker' over and over. I'm a little flustered, and tell him that I'm sorry if he was upset, but equally, I'm a little surprised that a child of one performer would behave so badly in the audience of another.
Again, he starts telling me that he really, really should kill me. He seems fairly decided on this. Passionate about it, even. I apologise again, and tell him that, honestly, perhaps threatening to kill someone in public, in front of his kid, means he may have lost the moral high ground.
He starts pacing, balling his fists, swearing into the air. I figure it's probably best to remove myself from the situation, so I finish packing away my stuff. I put my backpack over my shoulders, swing the snowboard bag I use to carry my table over my back, and pick up my suitcase. At which point, in a blur of increasingly loud aggression, he pushes his way through the people standing in front of me, and sucker-punches me in the mouth.
I take a second to evaluate my choices. I could put down my three bags, and retaliate, to stop him doing any more damage. But then the story is 'two buskers had a fight'. No. Probably best to just get myself to the dressing room and let him cool off. I look up to find him, so I can avoid him, and see the beautiful sight of my audience, who were still milling around, since my show finished just a few minutes before, crowded around him, pinning him to the ground. His incandescent rage being subdued by a dozen or so people with their feet on his chest. It was beautiful.
That all happened a decent amount of time ago, but, like I say, when my tongue runs over the little lump in my lip that his knuckles left, I remember it. And, as you might expect, a few thoughts run through my mind.
Do I, in my weaker and lamer moments, consider the possible pleasure of a rematch under fairer rules. Shamefully, yes. Do I understand what motivated his anger? Maybe. It must be hard not being booked for a gig in your home town, and having to play nice with a colleague who was.
He's since admitted to having substance abuse problems at the time, which can blur the boundary between thoughts and actions. It was all a bit sad and shabby, and I genuinely have no hard feelings about it, except of course I do.
But it's by no means the worst thing thats happened to be while street performing. Oh, boy howdy, no. As I think I've mentioned in these columns before, I once had a woman register her displeasure at my work by walking through my audience, to the centre of my pitch, taking a dump, and leaving just as calmly as she arrived.
I've been attacked by a literal knife-wielding lunatic during a show. Remember the poll tax riots? They came through Covent Garden while I was performing. Trampled all my props flat, like a bloody cartoon. I got heckled by a very drunk young man once, only for a young member of my audience to helpfully identify him as part of a boy band, which made him hurriedly slap on his sunglasses and leave, to a huge laugh.
Over the course of the 20-plus years it was my bread and butter, I've had insults, and glasses, hurled at me. Ended my workdays with injuries to my body, my self esteem and my heart.
So why, then, will I be returning to street performing, over the next couple of months, in Canada, Ireland, and at the Edinburgh fringe?
Because even with all that said, the good still outweighs the bad a millionfold. I've worked like an idiot long and hard enough to be in the absurd position of being able to do things principally because they are fun and interesting. I have enough decades under my belt that I don't feel the need to prove anything to anyone, except to each crowd of people in front of me for any given show.
So where does that leave me? Well, I figure it leaves me wanting to make shows for the sake of making them, and do shows for the sake of doing them. If I do those things well enough, I'm hoping I'll be able to keep on making a modest living. If I can avoid the occasional idiot's fist.
• Mat Ricardo is Chortle's variety correspondent. His website is here, and he tweets here.
Published: 4 Jun 2018
What do you think?