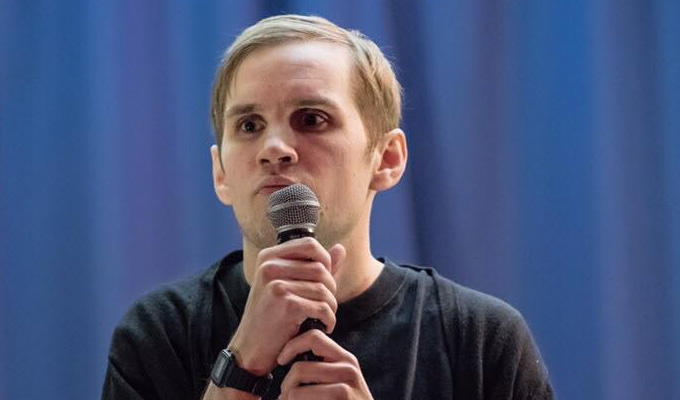 Should I give my all to stand-up?
Before stand-up, I wanted to be a writer. The only reason I got on stage to begin with was to write a piece of experiential journalism on what it was like to do stand-up. Over 200 gigs later it's become the sole focus of my life in the free hours I have outside of my day job.
It was both the short-form nature of stand-up combined with the ability to get instant feedback that made it more appealing than fiction or essay writing. Prioritising joke writing has helped my act, but I can't tell if I'm making a mistake.
I've heard Marc Maron say: 'Don't put all your eggs in one basket,' in regards to stand-up. On one hand, I think focusing solely on stand-up is the most likely and possibly only way to success. I often think of a contrasting Gary Delaney quote from Stuart Goldsmith's podcast where he says: 'Stand-up has to be the number one thing in your life if you want to get successful at it.' Yet it could also be risky and possibly unfulfilling in the future.
All my favourite stand-ups are guys who do or did it exclusively. Comedians like Mitch Hedberg, Dave Attell, Anthony Jeselnik, Rodney Dangerfield, and Jimmy Carr didn't work in other mediums until they were well established as stand-ups.
Also, it's quite hard to find examples of people succeeding at stand-up and other mediums simultaneously. People like Woody Allen or Steven Wright won Oscars, but this was after they'd broken through as stand-ups and took time out to hone other skills.
Louis CK is one big possible counter-example. He developed his film-making and storytelling skills alongside his stand-up, and his breakthrough show had elements of all three.
Yet there's also an argument to be made that his stand-up eventually suffered from him not focusing on it enough. It's hard to argue against Chewed Up as his best special and this came out right before Louie became a yearly show. There was a definite drop-off in each subsequent special as it became clear Louie was just as, if not more, interested in his projects away from the stage.
What does any of this mean to me where I'm at now in my comedy? There's a guilt when I'm spending my free time on other projects, when I think 'I should just be rewriting my jokes, focusing on my stand-up.' But when I focus solely on stand-up, I feel there's something empty about it when compared with mediums like writing stories or essays that don't need a laugh every five seconds. With stand-up, there's a genuine fear that I'm like a drug addict chasing that laughter high, and there might be something less intense but more gratifying about being a writer.
I struggle with questions where the answer can only be found from within because I have a mind that doubts everything. Holding reality up to questioning can help my comedy, but there's a chance same part of my brain that enables me to write jokes will cause me to give up.
• William Bradbury is a Tokyo-based British comedian.
Published: 7 May 2018
What do you think?