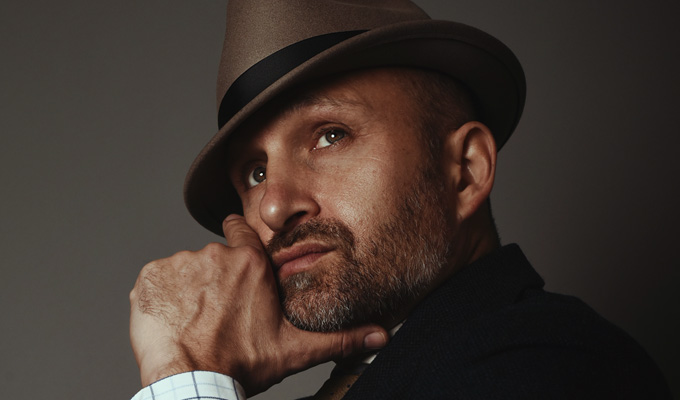 I've learned enough to become a hitman...
As regular readers might know, I'm currently in the middle of developing my new one-man show, the concept of which is as follows: I released, onto the supermation infohighway, a video, in which I challenged everyone in the world to suggest things that they think I can't learn. I then spend a year learning said things, and from that fresh hell, grows a show.
The more cynical among you might entertain the thought that this was merely a thinly-disguised plan to have strangers do the hard work of coming up with ideas (How dare you!), but what you will have missed is the one key fact about the information age that you must never, ever forget – that people on the internet can be just AWFUL.
What started as a playful, collaborative piece of creative crowdsourcing, swiftly became an invitation to make the past six months of my life a ghastly helter-skelter ride of being Twitter's dancing monkey. I put myself in the stocks, and the internet handed out wet sponges to throw. How could I have been so stupid.
Except, not really.
There's a little Kayfabe at work here, if you know what that word means.
Don't get me wrong, a lot of people pitched in, and my busy-meter has had the needle in the red pretty much constantly, but it's turning out to be a chaotically enjoyable process. I joke that people have been trying to screw me over, and they kinda have, but in a positive way.
It's becoming increasingly apparent that people don't want to try to stump me, but rather, they want to see me bring their ridiculous ideas to life. They want to inspire me to put in the weeks, months of practice that will span the distance between drunken tweeted challenge and something done, for real, by a bona-fide live human person on stage. I am totally on board with this.
It's also been an interesting few months from a mental health point of view. I suffer from both anxiety disorder and OCD. So while the torrent of suggested challenges, the accompanying heavy practice schedule, and the threat of a deadline by which I have to have a show has spiked my panic levels pretty badly, the flipside is that my OCD needs me to finish whatever I start.
My OCD demands neatness. No loose ends. So, in a perverse, and probably not recommended, style of improvised depression therapy, I've managed to pit two of my mental health issues against each other, and have the resulting melee fuel my productivity. This is, I'm fully aware, not the healthiest thing to be doing, but, it seems to be working, and look, the Fringe is on the horizon.
It's been nearly six months since I challenged the world, and will be another six months until I unveil the new show at the Edinburgh fringe (Although, there will, of course, be some preview shows scattered across the country, so keep an eye on my twitter for news of those), and, to be honest, things are looking pretty good.
Plainly, it would spoil the fun if I were to tell you the details of the things I've learned, but I'll say this much – there is no way I could have predicted the range of skills that I've been dared to master. Things that aren't just ludicrously unlikely, cool, and entertaining for a comedy show, but also the kinds of things that make me a lot more useful in other areas of life than I was before.
Without giving too much away, if you're planning an Ocean's Eleven-style caper, or putting together your survival team for the inevitable zombie apocalypse, you could do worse than to drop me an email. Also, if, after 30 years of doing this job, I stop getting gigs – you people on Twitter have made me learn enough that I could carve out a fairly decent side-hustle as an assassin. I mean, hopefully I won't have to, but it's there.
It's all been a bit Zelda-ish. Slowly grinding up my stats by performing side-quests and odd little challenges, until a little jingle plays, and suddenly I can do something that I couldn't do before.
And that's been my last half year – choosing to try something that I know I can't do. Going back to it several times a day, and failing, every single time, yet still going back tomorrow. Until it works. Just once, though. Then the work gets serious. I have to turn 'once' into 'most times', and then turn that into 'every time, while being funny, and in front of strangers'.
It's heartbreakingly boring, tiring, and at times genuinely scary. I have tendon damage in both arms. I've bled. I've given up, and, so far, every time, recommitted. And I've done all this while, simultaneously, fretting over my Fringe venue, my show time, where I might take the show later in the year, and while still going out on gigs all over the world with a whole other set of skills that I've had to work equally hard not to let my body forgot how to do.
It's completely absurd. All of it. But I can do things that, last year, I could not do.
• Mat Ricardo is Chortle's variety correspondent. His website is here, and he tweets here.
Published: 5 Mar 2018
What do you think?