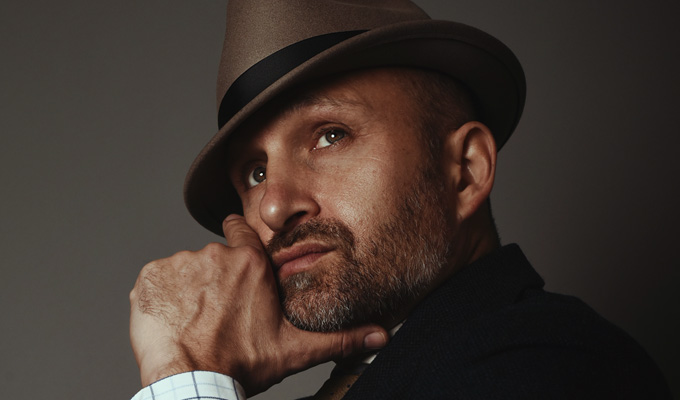 When things go wrong, it feels so right...
Quite a long time ago, I was doing a gig. I, along with some other variety-types, was doing a group show in a rural arts venue – essentially a large church hall that was part of a network of church halls that were offered a season of touring comedy shows.
I always enjoyed working in these venues. You'd turn up to a chilly, draughty, empty hall in the afternoon, but by showtime it would have become something quite different. The whole town would come out, and squeeze into the hall. Cheap spotlights hung wherever they could, shining on a makeshift stage. Cables tucked under things, stuff gaffer-taped to other stuff, and the whole thing a beautiful 'Let's do the show right here' gambit.
Locals helped out behind the bar, brought food and cakes to sell, and the place was packed. Not even standing room. We sat by the edge of the stage, ready to start, the happy hubbub painting immovable grins on our faces. That perfect pre-show feeling: you feel lucky to have this audience, and they feel equally lucky to have you. An equation that is as sure as you can get that fun will be had.
And we did the show. And I remember nothing at all about it. Except for one moment.
About halfway through, suddenly, all the lights went out. And the sound failed. All power gone. As I stood on stage, the whole place was plunged into instant darkness. There was a laugh, and then some nervous murmuring.
And then, just barely lit from the streetlights coming through the window, I saw the woman in charge of the church hall scuttling across the back of the room, with a chair in her hand. She got to the centre, put down the chair, stood on it, carefully fed a couple of pound coins into the electric meter, and on came the lights. The audience cheered, we giggled at each other on stage, and the show concluded.
And I remember nothing else about it, except for the one thing we hadn't planned. The one thing that had got the biggest laugh.
When I was a young, wet-behind-the ears, street performer, I used to spend a lot of time with a beautiful and wonderful Polish clown by the name of Peter Mielniczek. (He's still working, every so often, so if you ever see him advertised, do yourself a favour).
He taught me a lot about what it is to be a real clown. 'A problem, to a clown,' he used to say, 'is a gift'. He used to say it while affecting the demeanour of the kind of pompous twit who might say something like that, but also he meant it, because it was yer genuine bona-fide wisdom.
I'm a comedy performer, sure, but also I'm a circus and variety artist. And in those worlds, the idea of cultivating a situation where things might go wrong is, sometimes literally, suicidal. I've spent a career priding myself on having honed an act that is slick, tight and pretty damn bulletproof. But at the same time, I cut my teeth as a street performer, where there are no rules, and you can, if you so wish, tangent yourself off the edge of the map.
That's where I first met Peter, and where he first helped me see the fun in those little moments of anarchy. Back in the day, we used to mess with audiences just to see what happened. More than once, while we were both doing shows side-by-side on the big piazza at Covent Garden, halfway through, we'd simply pick up our suitcases and walk into each others pitches – switching audiences – before finishing our shows.
Our audiences might not have quite understood what was going on, but they knew they'd seen something unique – something that would be damn near impossible to do in any other artform, and they liked it.
So, slowly, I learned to find that fine line where you can be slick and tight, but at the same time, you can leave some things out of your control – let those chickens run around a bit and see what they do.
Over the years, I came to see that I'm often at my funniest when I'm railing against something – give the guy in the suit an opponent, either imagined or real, and watch him squirm, stress, rant, dodge, weave, succeed or fail. Put the clown on roller skates and tell him to be cool.
So that's the basic idea behind my next one man show,Mat Ricardo vs The World, and the running theme of the just-finished season of my London Varieties show. Challenge the world to make my life difficult, and then let an audience see how I deal with that.
Honestly, I'd been toying with the idea for a few years, and had done smaller versions of it in previous seasons of the London Varieties, but to let that premise dictate an entire show? Risky. But it's paying off. People understood the game I was playing, and their part in it, and hot damn did they step up.
Yes, my life for the next few months involves learning things that internet strangers have ordered me to learn. But, whenever I learn one of them, or find a fun way to fail, it puts that smile back on my face just like it did when all the lights went out in the church hall.
• Mat Ricardo is Chortle's variety correspondent. His website is here, and he tweets here.
Published: 4 Dec 2017
What do you think?