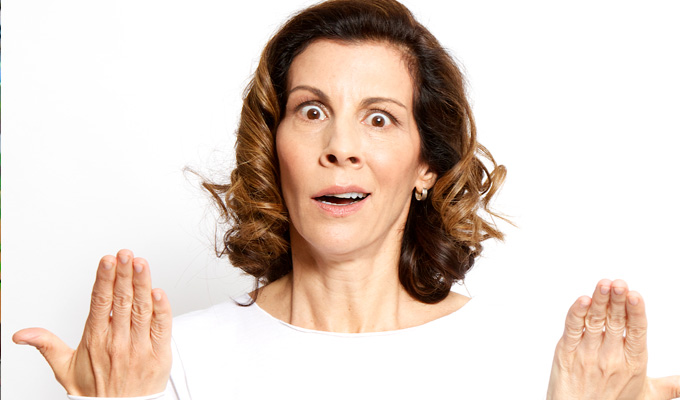 The promoter and I
Ah! The promoter-act relationship. It used to be so simple! When I started it was, 'I'm The Almighty Promoter and you're just a wannabe stand-up with gags as reliable as the UK weather forecast'.
I loved it! There was comfort knowing Almighty Promoter knew it all and didn't want to waste time with my input (not that I had any).
His requirements were as clear as the triple vodka I was drinking and he provided all the information needed: 'Make them laugh or you won't come back'.
Was I intimidated? Of course! I knew Almighty had a waiting list of comedians big enough to rival the human genome.
Things go wrong? I'd blame the lights, the mic, blame global warming, The Peace Process, blame our DNA. Just don't blame me – I'm just starting … remember?
Well those days are OVER. And I'm not liking it one bit. Who wants to hear Almighty doubtfully say 'With all the competition, I'm thinking of changing the night's format. What do you think?'
Are you out of your mind? Don't you remember I'm a low-life stand-up comedian, as trustworthy as a profile pic on a dating app?
I don't want to be 'part of the process' or worse still, 'share responsibility'. That sounds like consulting. I don't want to be a consultant. All The Consultants I know are out of work.
I should be happy. Other acts are. After years of trying to improve our reputation employing sophisticated techniques such as 'make them laugh, be on time, don't overrun, be polite, don't throw up on stage', promoters now trust us to give ideas that might help. Well some promoters. The one where I vomited on stage never called back.
Of course it's not only us comedians that have changed, so has the market. New clubs open up quicker than it takes a new joke to fail, and gags crop up so fast that yesterday's laughter is tomorrow's 'hack-is-she-still-doing-that-old Brexit joke?' (I am).
So besides our first job, 'make them laugh', here are three key areas where acts can kick ass (bring our expertise and knowledge):
1. PR
Yes PR's beautiful people provide substantial stats, great graphs and awesome arrows (pointing nowhere). However they're unlikely to get their designer shoes dirty on the street. Comedians do. We get first-hand information on what works, what doesn't, how, when and why. We have more data than they have shoes. (i.e. a lot).
2. Car share database
Gone are the days when acts made their way in a limousine drinking champagne while singing We Are The Champions Well maybe some do, but most of us are trying to save money by squeezing ten people into a Volkswagen Beetle while singing I Want To Break Free.
Recently an act sprained her ankle and needed a ride. Promoter sent out a word and in less than it takes a new joke to flop a ride was arranged. Our car share database makes Uber look like a school run. Plus we don't need a license to operate.
3. Fail fast, fail often
My first job was at a high-tech company in the Silicon Valley, where 'fail fast, fail often' is a way of life. They say the more ideas you try out (even if they fail) the more likely you will succeed.
Many comedians work with this principle. We're not afraid to fail. Because we do it often. You think you've got the best joke eeever … only to see it flop around like a dying fish, leaving a bad stink behind … until you catch the next one.
As a promoter – who would you rather get fresh ideas from? Someone with a single idea – or someone who's got a zillion?
Of course, I may be wrong. My 'Aqua Comedy' idea (comedy around the gym's swimming pool) didn't exactly make a splash. So it could be a case of fail fast, fail forever
Who knows? I'm just a stand-up, as dodgy as my new Brexit jokes.
•Sonia Aste is a stand-up comedian. Her website is soniaaste.com and she tweets here.
Published: 10 Nov 2017
What do you think?