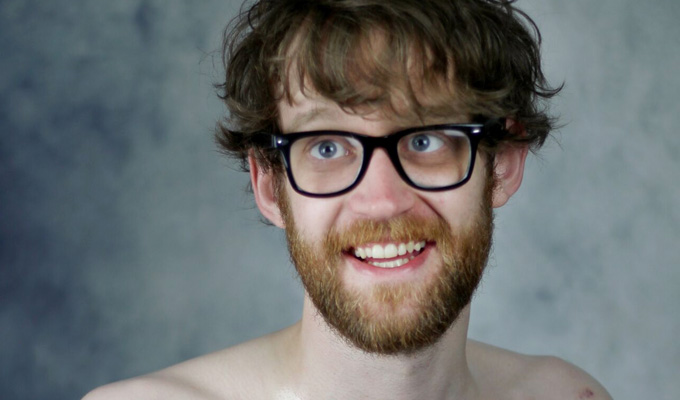 The working class has been forced out of comedy
Being an artist these days isn't cheap. Wages have stagnated, competition has got more fierce and safety nets have been removed.
If you want to take a show to the Edinburgh Festival you're looking at a £4,000 outlay if you do it on the cheap, a £9,000 loss is much more standard.
Slowly, all these factors are adding up to more and more working-class exclusion from the arts, increasingly dominated by ex-public school students and those with parents rich enough to ensure their little darling can take all the creative risks they want to without the burden of spending six months to a year in a call centre to pay for it.
The decline of true working-class voices in comedy – the artform I work in and therefore the lens I view this issue through – is only exacerbated by the alarming trend of these moneyed interlopers to deny their privilege and hide it behind a roughened-up persona.
I have seen privately-educated comedians bemoan the unfairness of audiences and critics judging them for their (entirely fictional) lower-class background and a week later claim the worst thing in comedy is people lying about their background.
How are truly working-class people meant to compete with this level of elite mendacity? Not content with having all the privilege you could imagine; they have to take the one thing that working-class people have: cool.
There is a body designed to redress the balance, help those struggling artists to compete on a level-playing field, and fund the projects that normally would die in the mind of their creator. A body with the lofty goal of choosing the most worthy applicants for funding wherever and whomever they might be, breaking down social, financial and geographical barriers to creating art for all of us to enjoy – Arts Council England.
Unfortunately, the Arts Council is the Fifa of pretentious drama-wank. It is a monolithic, nepotistic elite run by all shades of rich, white opera fans. They are engaged in some of the most blatant and egregious theft and wastage of public money I've ever seen; the whole organisation is smokescreen for a huge transfer of wealth from the poor to the rich.
Consider these facts: 85 per cent of the money Arts Council England spent on music went to opera, with £96million going to the Royal Opera House alone.
This is in a time when other genres of UK music are leading the world once again despite independent music venues closing with alarming regularity. How many of those venues could have been saved with that £96million? Is this really an equitable use of taxpayer money? Propping up a dying artform for the pleasure of rich, white Londoners who can afford to philanthropise their artfom should they wish to. There are people working in Asda right now in order to subsidise millionaires to watch the bloody Ring Cycle.
Opera dying is not a tragedy, it's natural selection. We like grime now. It speaks to modern Britain, not 18th Century Austria. Can it have some money please?
Consider the case of Emma Rice, who recently stepped down from her post as Artistic Director of the Globe Theatre and immediately secured £2million in funding for her nine-day-old company Wise Children. That is 8 times the budget for the Youth Choirs of Britain.
The excessive funding of a brand-new venture would be scandal enough, but there's more. The company is listed by Arts Council England as being based in the South-West based, and is part of their much trumpeted claim to spend '£170million more outside of London'.
Here's the catch, Wise Children is actually registered in London and will take up residency in the Old Vic. In London. I have no idea how Ms Rice has pulled of such a remarkable coup, but on the Wise Children website specifically thanks Arts Council England's Neil Darlison, Simon Mellor and Phil Gibby for 'very real support just when it mattered'. It really isn't what you know in this game.
The reason I started examining the Arts Council in the first place is their refusal to fund comedy, it is the one artform they expressly will not fund. They claim they don't fund comedy because it is 'a self-funding industry', pointing to the array of circuit gigs around the country where a jobbing comic can earn a living.
This is patently bollocks; the costs of the Edinburgh Fringe are crippling, the circuit is dying, and some acts have no chance of their brilliant, unique comedy working on a Saturday night full of hen-dos with Groupons at a mainstream comedy club.
Comedy as an artform can be every bit as affecting and artistically valid as any other, it just happens to be funny too. I just sense an ingrained snobbery towards comedy at Arts Council due to its enjoyment by simple, miserable poor people like me.
Poor people they want to persuade to join them in their 'loftier' (read: more boring, pretentious and irrelevant) pursuits to elevate them out of their cultureless squalor because Daddy knows best. An attitude as archaic as it is patronising.
So I decided to play the Arts Council at their own game. I needed money to get to the Edinburgh Fringe and I had a plan to get it from them. I applied to them not for a stand-up show, but for funding for a play. Not just any play; a one-man piece of immersive theatre about a comedian who tricks Arts Council of England into funding a comedy show by pretending it's a play.
If you want to hear the story of my personal vendetta (featuring trolling, fraud allegations, brothels and drugs) my 'play' Rob Mulholland - Edinburgh Fringe 2017 at Chortle.co.uk">Popular Comedian Rob Mulholland is at Just The Tonic at The Caves at 8pm.
Published: 16 Aug 2017
What do you think?