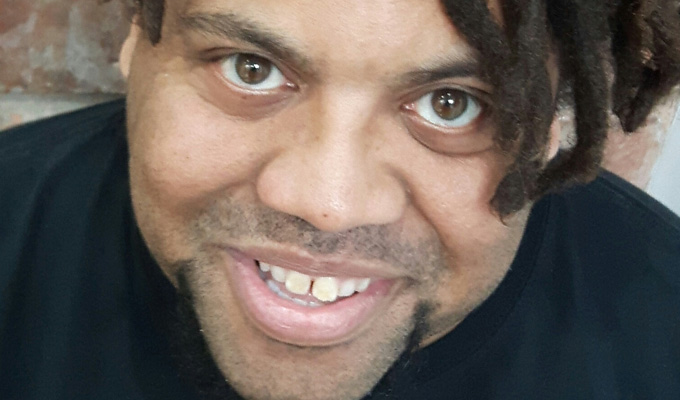 Is it more palatable when white comedians talk about racism?
I've got over a hundred 'niggas' in my Fringe show…
…one 'Paki' and quite a few cunts. It is not a 70s minstrel show.
Recently, Daniel Kitson was slammed for using the racial slur 'Paki' by Guardian journalist Nosheen Iqbal, who experienced those names growing up in 1990s Britain. As Paul Sinha has pointed out, Kitson uses the word to report racism, not be racist, so the article is slightly disingenuous. But at the same time, people have the right to have a visceral discomfort with the use of the word.
As an eight-year-old living on a council estate in Oldham, the first racial insult I got was from a four-year-old who called me a Paki. Having a massive afro back then, I was more confused than upset. But I knew that obviously they disliked me, and they were thick.
I took my partner to a black comedy night many years ago, and I found it funny that she was the only white person in that room. Then three male comics proceeded to get up one after another and tell jokes about white women. It was more misogynistic than racist, but even so I felt uncomfortable on her behalf. On the other hand, when I'm the only black person in an audience, everyone tries to side-eye to see if I'm laughing at something that might be racist. I am not your ethnic barometer!
I know I'm not on Kitson's level, but when I try to discuss this kind of stuff on stage I get told I don't need to talk about race, as 'racism is over'. Or feedback that says, 'typically black' humour - as if racism is hack. Or that we've never had it so good.
It sometimes feels like not only do we have to explain racism so that a white audience gets it, but also that discussing the subject feels more palatable or exciting if it comes from a white comedian.
This year I tried to explain to a non-comedian who I'd met for the first time, that I don't like the word 'nigger', but if you're having an adult discussion about slavery, or the word itself, then using the phrase 'the n-word' is weird. That I can understand people's reluctance to use it, and it depends on context, relationships, situations and other things. It was, I thought. quite a nuanced conversation, which – after a quiet break in the chat –ended with him standing up in the pub and shouting "…and if you don't know, now you know nigger!" The friends who introduced us asked him to leave.
Again, at a nameless gig, at the end of the night, the nameless owner of the nameless bar asked the Scouse headliner: 'Where's your friend the nigger?' He'd already made a joke at the start of the night to the comic about hiding his wallet because: Liverpool. He'd also assumed that me talking about race on stage meant I was happy to take the piss out of myself 'like the Indian lad we had on last time'.
I spoke to a white comic about doing an interview about offence, and the use of 'nigger' in music and comedy, and they said: 'Do we really need another white person talking about the word "nigger"?' I sort of agreed with them at the time, but now I'm more confused than ever. I've seen supposedly more middle-class liberal comics defend actual racism as 'ironic', and more working class comics' insights seen as hate speech.
Maybe we need people from all backgrounds to talk about these words, so we have a better idea of when people are being out-and-out offensive. At the moment, I get the sense that white people like black things, just as long as they're white. And that's why my Edinburgh Fringe show asks if Elvis was racist…
• Elvis Was Racist is on at Bar Bados 20:00. Che Burnley will also be hosting a black comedy showcase (featuring a token white act) at Bannermans at 13:45 daily.
Published: 28 Jul 2017
What do you think?