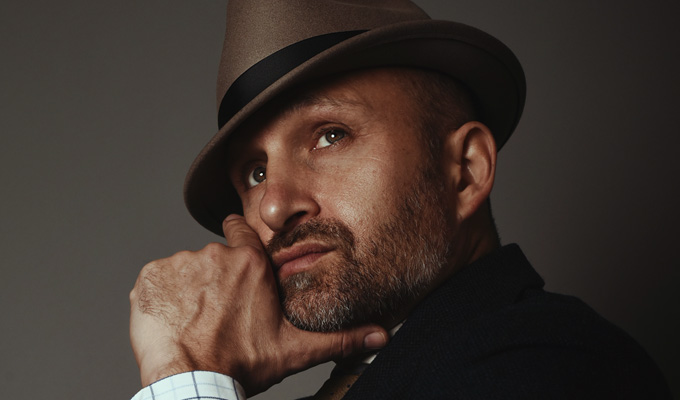 The magic of the travelling fair
Sometimes I agonise for long, strained days and weeks about a subject for my next column. The point of having this regular little deal, apart from the perverse challenge of convincing the owner of this website that, for some reason, he'd benefit from the laptop hammerings of a manic-depressive juggler, was to give myself the challenge of writing to deadlines. And, as I say, sometimes it is, indeed, quite the challenge. And other times, I'm having a few days off in Wales, and I get into a taxi, and the guy driving it immediately introduces himself as 'Showpeople', and I get out my bloody notepad tout-suite.
As soon as the driver finds out our destination – the legendary Barry Island – he's off to the races. While the car speeds between hills so green and curvy they look like Windows desktop wallpaper, he starts to tell us about Barry Island, and more interestingly, himself. His family used to run the funfair there, and the more he talks, the more we realise that me, him and my wife, have a few things in common.
He's says he's Romany. 'Pure Traveller'. His family still take fairground rides out on the road, but he doesn't go away with them any more. Whenever the Easter weekend gets close, and the sun starts showing, everyone starts preparing for the season, and he, he tells us, gets itchy feet. Easter is the first big weekend of the year, so everyone is hoping the weather is warm enough to bring people out of their houses. After a long winter, money needs to be made.
My wife shares a little DNA with his people from way back - her great-grandmother was from a travelling family. She dredges up a name from a decades old memory, and he immediately tells her how to spell it, and where in the country most of them ended up settling.
She mentions a chip shop in Barry that her extended Greek Cypriot family used to own, and he knows it. The more he talks, the more we get a little glimpse into the interconnected networks of people and businesses – chippies and arcades and travel agents and mechanics and taxi drivers and… the people that are the threads that when woven, make community.
He tells us about a friend of his who got asked to do some construction work for a travelling circus a few years back. They needed their big top re-enforced, so in went his mate, spending a week or so installing stronger gantry poles.
Once the job was completed, the head honcho of the circus told him that they couldn't pay him yet, because the show wouldn't open until tomorrow, and they had no money until they made some. But, said the boss, if he came to the tent every night of their run, he'd get paid a portion of his money after every show, until the full fee had been paid. So, every night for the next week, in he came to collect some of his money, until it was the last night before they went back on the road, and he still hadn't got his full fee.
So he joined the circus. Travelled with them. Wouldn't leave until the boss had paid him all the money he was owed. According to our taxi driver, 'by the time he got all his money they were in the Isle of Wight, and him and the boss were friends for life'.
Where he and my wife had a connection, generations back, by blood, I had one through sawdust. I told him what I did, and quickly we discovered that we knew some of the same people in the British circus world. It was the first time in years that I've been able to answer the question, 'What do you do?', without the usual paragraph of qualifying follow-up notes.
We chat about the Romany language – with words shared from Yiddish, Sanskrit, Gujarati and a million other sources. He can chinga it fluent, and it's a useful way of talking safely in front of the flatties. Flatties? That's you, maybe. The outsiders. The customers. American carnies call you marks, but that's a different story for another time. To the Romany showpeople, you're a flattie, because, as our new friend tells us, 'They've got no oomph!'
Despite a lifetime in the travelling fairground world, he's still happily romantic about them. 'Everyone wants something different to happen, sometimes. Something unexpected…', he says, and that's the magic of the travelling fair.
Suddenly it's there - whirling pleasure machines covered in airbrushed murals of celebrities, pulsing hot neon, loud music through cheap speakers, sugary fried delights served for a couple of quid in paper. A race of people bringing beautifully vivid, shabby and fantastic entertainment. Pirates of fun.
And then, as immediately as they appeared, they're gone. 'Where did they go?', he says, as we arrive at the outskirts of Barry Island, 'They've gone somewhere else, and now it's just a field again.' Travelling fairs are like a one-night stand that you don't regret.
I ask him if he sees a future for the travelling fair. He does. 'As long as the sun keeps occasionally shining,' he laughs.
All this talk about fairgrounds has got him wistful, so as he drops us off, he tells us that he might hang around in Barry for a while and look up some old friends. We say goodbye and head off to the seafront, because the sun was shining, and we felt like pretending to be flatties.
• Mat Ricardo is Chortle's variety correspondent. His website is here, and he tweets here.
Published: 2 May 2017
Recent Opinions
What do you think?